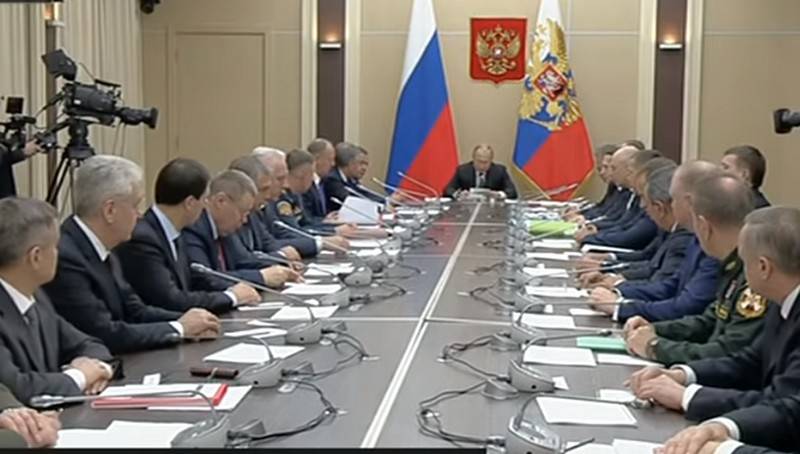 Russian President Vladimir Putin held an operational meeting with the permanent members of the Security Council to discuss the recent situation in the Syrian province of Idlib. This was reported by the press secretary of the head of state Dmitry Peskov.
As a result of the meeting, it was noted that the Russian side did everything in its power to ensure the safety of Turkish troops in Idlib province. It is noted that not a single Turkish soldier in the observation posts, according to the agreements reached, was injured.
Not a single Turkish military in these posts was not only injured, but was not endangered. The tragic deaths of the Turkish military occurred in places of offensive operations by terrorist gangs
- The meeting participants note, adding that "another circumstance is also noteworthy: the Turkish military in the Idlib zone should not be located outside the observation posts."
Moscow especially noted that the Turkish military should be at observation posts, from where to control the militants, which they still have not been able to do. Instead, they themselves go on the offensive with the militants.
Meanwhile, the Federation Council did not rule out that the conflict that arose in Idlib province could develop into a full-scale war between Turkey and Syria. This was stated by a member of the Federation Council Committee on Defense and Security Franz Klintsevich.
Now the entire leadership of the Ministry of Defense (Turkey), headed by the Minister, is on the border, an operational headquarters has been created there, a large-scale action is planned. This can develop into real aggression and war between two sovereign states
- he said.