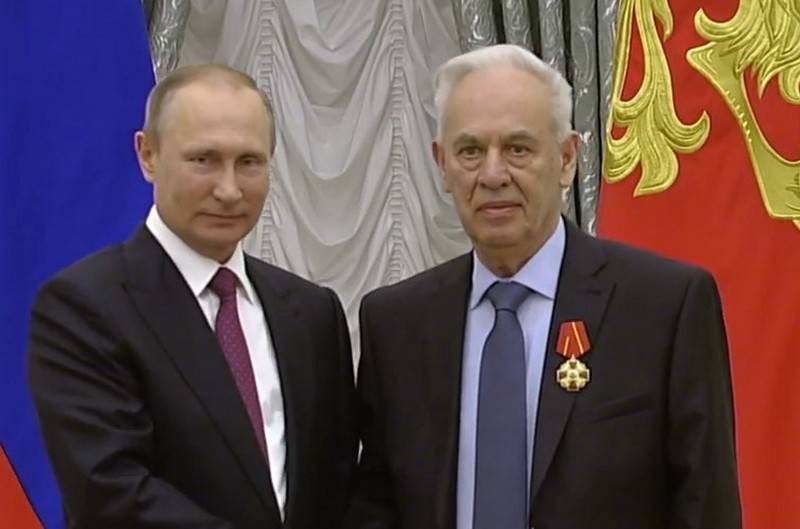 The chief designer of the Su-34 fighter-bomber, Rolland Martirosov, died in Moscow, he was 84 years old. This was reported by TASS, citing a source in the aviation construction industry.
According to the source, Martirosov died on February 27, the cause of death is not called.
Unfortunately, Rolland Gurgenovich Martirosov died on the 85th year of his life yesterday.
- leads
news
source word agency.
Rolland Martirosov was born on October 6, 1935 in Moscow. After graduating from the Moscow Aviation Institute. In 1959, he came to Ordzhonikidze in the Sukhoi Design Bureau (then - State Experimental Plant No. 51), where he went from a simple engineer to the chief designer. He participated in the development of many Sukhoi Design Bureau aircraft, both those that went into the series, and remained only in single copies. Among the aircraft to which Rolland Martiros "had his hand" were the Su-7B, Su-15, Su-24, Su-24M, and Su-27. He participated in the development of a vertical take-off bomber. In 1991, he led the work on the Su-34 and brought the aircraft to mass production.
In 2017, Rolland Martirosov was awarded the title of Hero of Labor of the Russian Federation by a closed Decree of the President of Russia. He was awarded the Order of Alexander Nevsky, Friendship of Peoples, a badge of honor and medals. Honorary Aircraft Builder.
"Military Review" expresses condolences to the family, friends and relatives of the deceased.