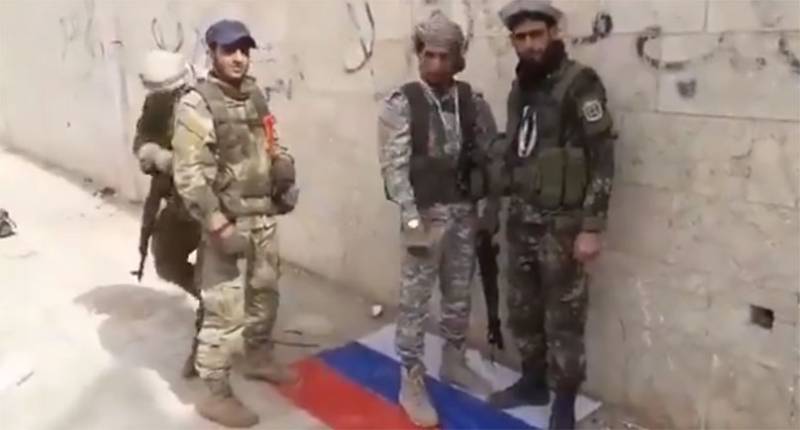 Shots from drones appeared on Turkish channels, which are used over Serakib after this city in Idlib province again came under the control of militants. In addition, Turkish TV shows footage of how the militants bombarded the positions of the Syrian government forces in the region of the mentioned Serakib. The shelling was fought from
tanks
, barrel and rocket artillery, including directly in the neighborhoods of the city.
It is noteworthy that in this case, the foreign media and the militants themselves, of course, did not say that they fired on schools and hospitals. Hypocrites report "shelling schools and hospitals" whenever it comes to actions by the SAA or the Russian Aerospace Forces. Any barn with militants is declared by them either as a school, or as a hospital, or as a kindergarten. When the terrorists fire, the reports every time declare that they fall exclusively on the "troops of the regime."
İdlib Gerginliği Azaltma Bölgesi'nde M4 ve M5 kara yollarının birleştiği noktada yer alan Serakib ilçesi, rejim güçleriyle şiddetli çatışmaların ardından ılımlı muhal pic.twitter.com/y3NoxxTxNl

- FIRAT RT VE FAV (@ ResmiSamet35) February 27
According to Turkish sources, several officers of the Assad's regime, who commanded units trying to contain the front, were killed during the assault on Serakib.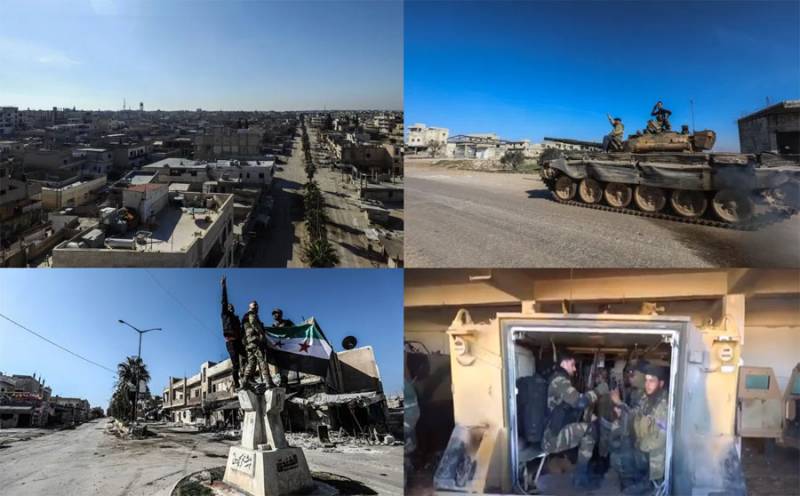 Upon entering the city, pro-Turkish militants raised their black-and-white-green flag above Serakib and at the same time trampled the flag of Russia. One of the terrorists, standing on the flag of the Russian Federation and clearly in a state of euphoria from what is happening, says that "Russia must leave", that it and the "Assad regime have no chance in Idlib."
Serakib pic.twitter.com/WnJHWDZoXg

- 2.ORDU (@ 2_ordu) February 27