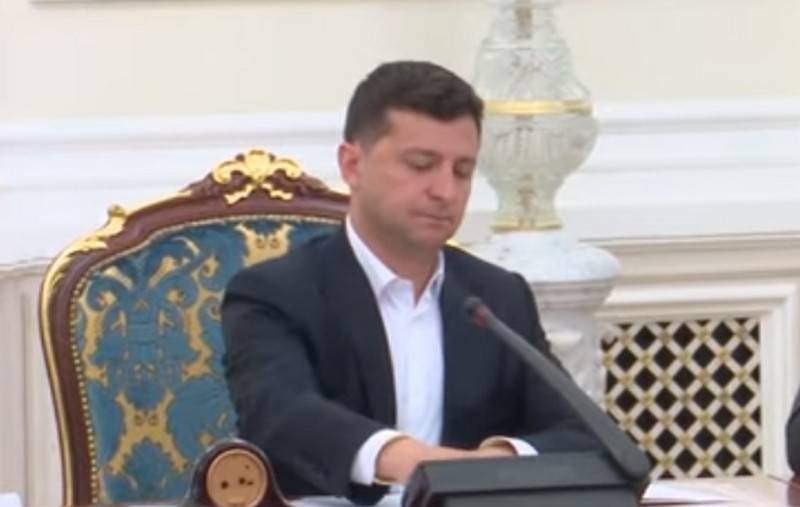 In post-visited Ukraine, another holiday appeared. Now, on February 26, Ukrainian citizens will celebrate "Day of resistance to the occupation of the autonomous republic of Crimea and the city of Sevastopol." The corresponding decree was signed by President of Ukraine Vladimir Zelensky.
Earlier, Zelensky, speaking as part of the Age of Crimea forum, announced the publication of a decree on "Day of resistance to the occupation of Crimea and Sevastopol," which will be celebrated in Ukraine annually on February 26 until the "liberation of Crimea" and the return of the peninsula to Ukraine.
Today I will sign a decree on the Day of resistance to the occupation of the Autonomous Republic of Crimea and the city of Sevastopol
- he said.
In addition, Zelensky called the return of the Crimea "Ukrainian national idea", although he admitted that Kiev "is not able to return the peninsula" in the near future. However, Zelensky promised the Ukrainian flag fluttering over the Crimea, though he didn't say when it would begin to wave.
We will do everything so that the Ukrainian flag flutters over the Crimea. This is a difficult task that cannot be solved tomorrow (...)
- stressed the Ukrainian president.
The Kremlin has already reacted to the introduction of a new holiday by Ukraine. According to the press secretary of the President of Russia Dmitry Peskov, "the introduction by Kiev of the "Day of Resistance to the Occupation of Crimea and Sevastopol" does not reflect the real state of affairs and the reasons why the Crimeans decided to reunite with Russia."
Earlier in Moscow, it was repeatedly stated that the issue of Crimea was finally closed and Kiev needed to come to terms with it and forget about the peninsula, whose residents themselves voted to return to Russia, rather than continuing to exist with nationalist Ukraine.