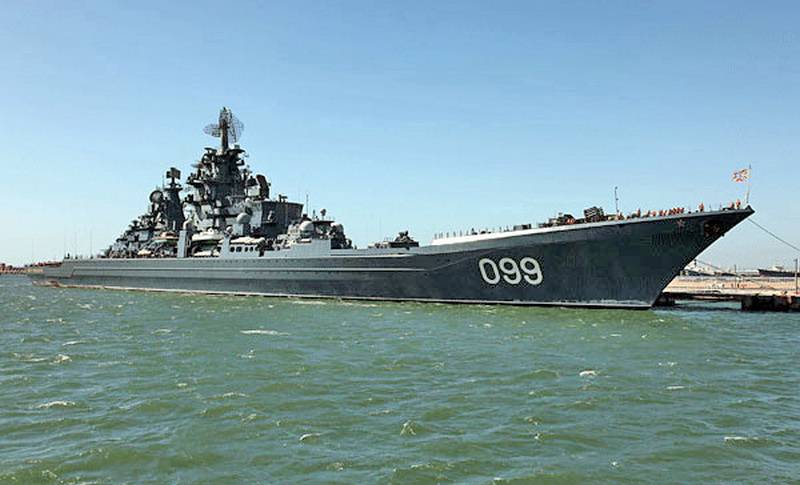 The planned and long-awaited modernization of the Peter the Great heavy nuclear missile cruiser (TARKR) will be held with an emphasis on repairing and updating the ship's main power plant. It is reported by Mil.Press FLOT, citing a source in the United Shipbuilding Corporation (USC).
According to the source, since the ship's age is already considerable, carrying out a full modernization of the cruiser may require a number of experimental design work and significant funds. At the same time, the cruiser itself, unlike the Admiral Nakhimov of the same type, was not mothballed and is in much better condition.
The hull of the Project 1144 ships is quite durable and in case of timely dock repairs can last up to half a century
- said the source of the publication, adding that the main emphasis in the repair will be placed on the power plant, after updating which the ship can last a long time.
Earlier it became known that the Black Sea flagship was left without modernization.
fleet
Project-37 1164-year-old Moscow missile cruiser, Atlant code.
In early 2018, the USC announced that the modernization of the Peter the Great TARKR would begin in 2020 immediately after the same type of Admiral Nakhimov. It was planned to re-equip the cruiser with the new Onyx, Caliber and possibly Zircon missiles instead of the standing Granites. It was also expected that modern anti-aircraft missile systems, communication, navigation, life support systems, etc. will be installed.
"Peter the Great" - the fourth and last in a series of heavy nuclear missile cruisers of project 1144 (11442), code "Orlan". Laid down on April 25, 1986 at the Baltic Shipyard under the name "Yuri Andropov" and launched on April 25, 1989. Renamed to Peter the Great in 1992. He joined the Navy in 1998. Currently, the only "Orlan" to stay afloat.