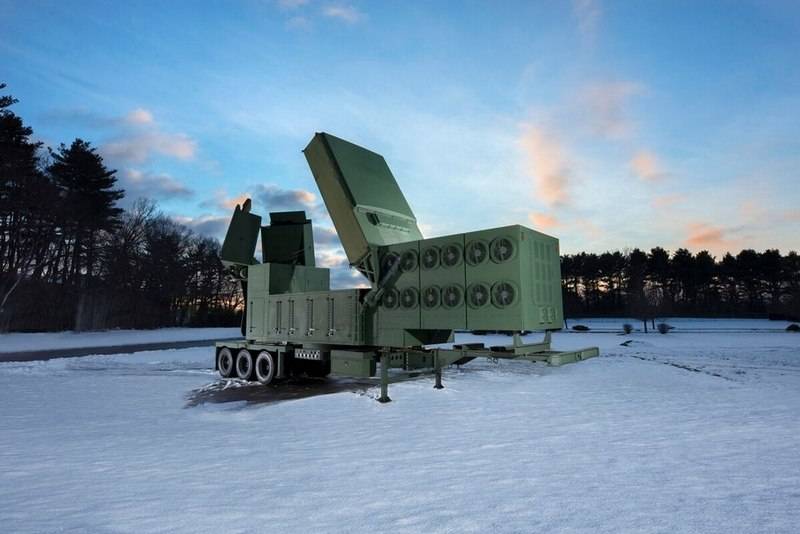 The American Patriot anti-aircraft missile system will receive a new radar. As reported
"Warspot"
With reference to the defensenews.com portal, Raytheon supplied the US Army with the first model of a promising radar developed as part of the LTAMDS project.
Reportedly, the new promising LTAMDS radar, although developed as part of the Patriot air defense system upgrade program, will be included in the new Integrated Air and Missile Defense System missile system, which will subsequently replace the Patriot air defense system. The Americans are not much spread about the new system, it is known that the new radar has a circular view (thanks to two additional rear installations), an increased detection range, which is enough "even for promising missiles of the air defense system."
The first radar model will be tested as part of the Patriot air defense system; by the end of 2022, Raytheon will have to deliver six pre-production radar samples for testing. The timing of the adoption of a new radar in service and the start of mass production has not yet been reported.
Previously, the American Patriot air defense system was repeatedly criticized, including for its inability to detect low-flying and small-sized air targets. The US Army hopes that with the introduction of a new radar into the air defense system, the capabilities of the complex will increase significantly.