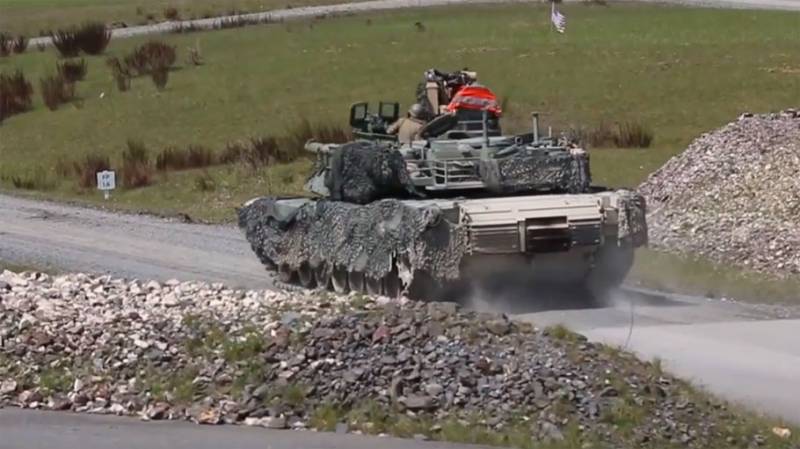 In Poland, they decided to consider the situation regarding the possible acquisition of American
tanks
M1 Abrams. In particular, it is noted that it is necessary to study the question of how these tanks are able to increase the combat effectiveness of the Polish army amid threats. The main threat to the Polish political elites continues to be Russia.
In Poland, next year the program of modernization of the army and
fleet
for a 15 year period. Under this program, the Polish command plans to rearm tank units, replacing the "obsolete T-72."
Currently, the Leopard-2 tank is considered the basis for the rearmament of the tank units of the Polish Armed Forces. However, the Polish expert Mateusz Zilonka suggests discussing the purchase of M1 Abrams. The expert cites a statement by an employee of the Lexington Institute (USA), Dr. Dan Hur. Gur noted that Washington could authorize the sale of Abrams tanks to the Poles to increase the defense capability of the Polish state.
Mateusz Zilonka writes that in this case it is necessary to agree on cooperation with American partners in the "tank polonization". In particular, we are talking about creating such a version of "Abrams", which would be most consistent with the possibility of use on Polish territory. But the Polish expert has no illusions, noting that such a "Polish version" of M1 Abrams can cost the Polish budget a round sum, and it is pointless to acquire the American version, since it is not suitable for Polish conditions of use.
An example is the delivery of versions of the Abrams M1A2T to Taiwan. 108 armored vehicles for the Taiwanese army cost the country's budget $ 2 billion. Accordingly, for Taipei, each tank cost more than $ 18,5 million.
Mateusz Zilonka:
The cost of the purchase is only the beginning, because you also need to remember the costs of the logistics of armored vehicles. And the Abrams are among the most expensive tanks in operation in the world.