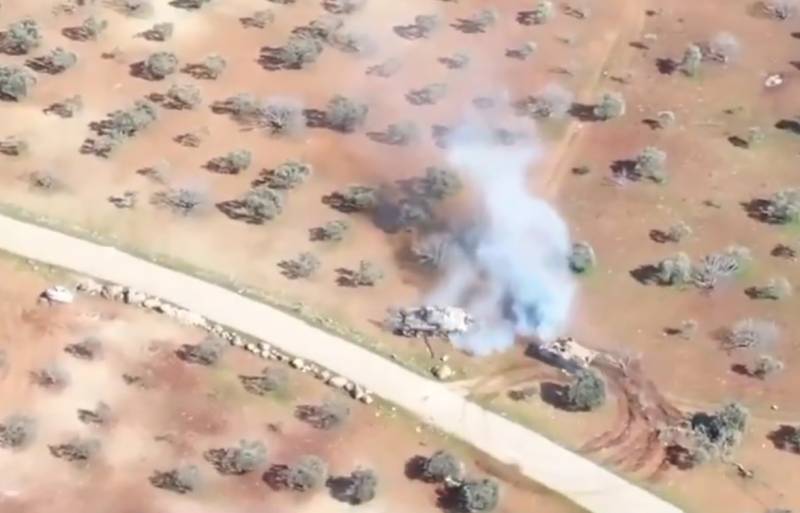 Fighting is sometimes accompanied by various incidents. Not the last place among them is occupied by a sudden meeting of enemies, who suddenly find themselves in dangerously close to each other. A similar incident occurred recently in western Syria, where government forces are fighting both the jihadists and the Turkish army supporting them.
A video was posted on the web that captured a somewhat unusual situation. The CAA tank, located on one of the country roads passing among olive groves, fired at an enemy who was in the neighborhood. At this time, an armored car of the militants was moving towards him, hiding behind trees. Suddenly for herself, she found herself face to face with
a tank
.
The BMP crew, in view of the mortal danger of being defeated by a machine superior in combat power, tried to escape by circling around it.
This "carousel" made it difficult to aim the tank's guns with much less maneuverability compared to the ACV-15. As a result of this confrontation, BMP of Turkish origin turned off the road, trying to hide in the thicket. Her further fate is not exactly known. It is possible that it was destroyed by fire from the tank.
As can be assumed, the BMP calculation had a hypothetical chance to prevail in this "contest". It was possible, taking advantage of the slowness of the tank, to use the same RPG (if, of course, it was on board), having driven off to an acceptable distance.