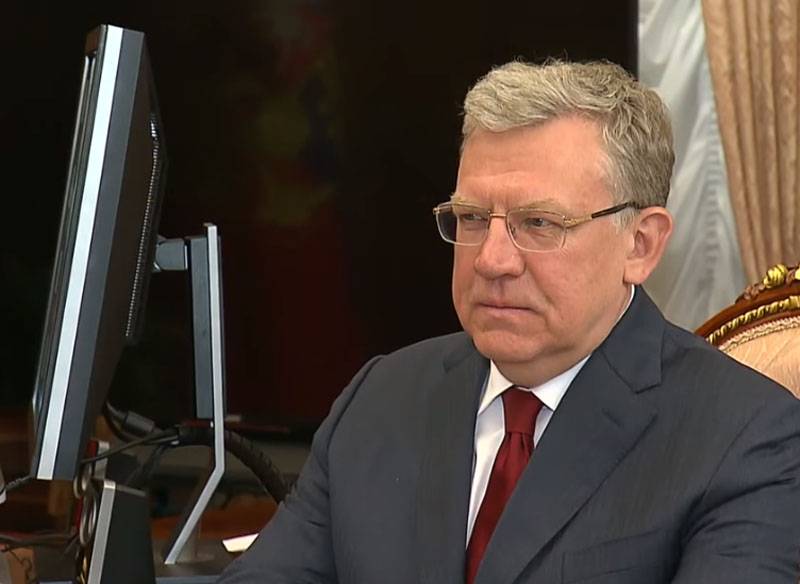 The Accounts Chamber published data on budget execution for 2019. The material says that the expenditure side of the budget was unevenly distributed.
In December, significantly more funds were spent than in previous months (18 percent). Experts attribute this to the fact that many reporting structures tried at the end of the year to spend financial resources allocated for particular programs. As a result, this approach often led to expenses that did not have the proper economic return for the country's financial system.
It turns out that in 2019 the federal budget was not implemented by 5,8%. This is a record level from 2008-2009.
The Accounts Chamber, headed by Alexei Kudrin, determined that the unfulfilled volumes of the federal budget last year amounted to about 1,1 trillion rubles, which is almost 1,4 times more than the same indicators for the year 2018.
According to the head of the Accounts Chamber, one has to admit low executive discipline in terms of working with the federal budget.
What specific non-performance are we talking about? First of all, these are funds that were not spent during the year on ongoing projects. In other words, funds from the federal treasury were allocated for certain projects, but in the end they remained on the accounts of structures that did not invest them in the implementation of plans and programs. In this regard, more than a trillion rubles have to be postponed to 2020 and to wait for the implementation of those very programs, the terms for which are automatically shifted due to the low executiveness mentioned by Kudrin.