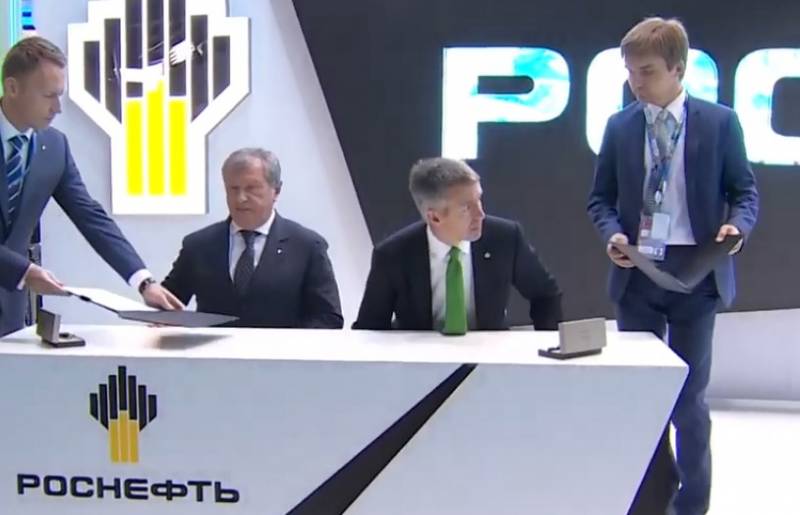 The US Treasury Department imposes sanctions against the Swiss company Rosneft Trading SA, which is a subsidiary of Russian Rosneft. This decision was made in connection with its activities in Venezuela.
This was announced by US Secretary of State Mike Pompeo on his Twitter page.
According to the Secretary of State, Washington "cut off Maduro's vital artery" in this way, which allowed him to circumvent US sanctions against the Venezuelan oil industry.
Pompeo claims that Rosneft Trading SA is a key player in the oil trade from the Bolivarian Republic around the world, bypassing sanctions. In particular, with the participation of the company, Caracas delivered over the past month approximately 2 million barrels of crude oil from Venezuela to West Africa.
Not only the company itself fell under American restrictions, but also personally the chairman of its board of directors, Didier Kasimiro. In combination, he also holds the position of Vice President of Rosneft.
Mike Pompeo clarified exactly what restrictions are in question:
All property and shares in the property of Rosneft Trading and Didier Kasimiro in the United States, either under the control or in the ownership of American citizens or any companies belonging to them directly or indirectly by 50 percent or more, will be blocked.
The decision to impose sanctions against the Swiss company and its head was made personally by US President Donald Trump.