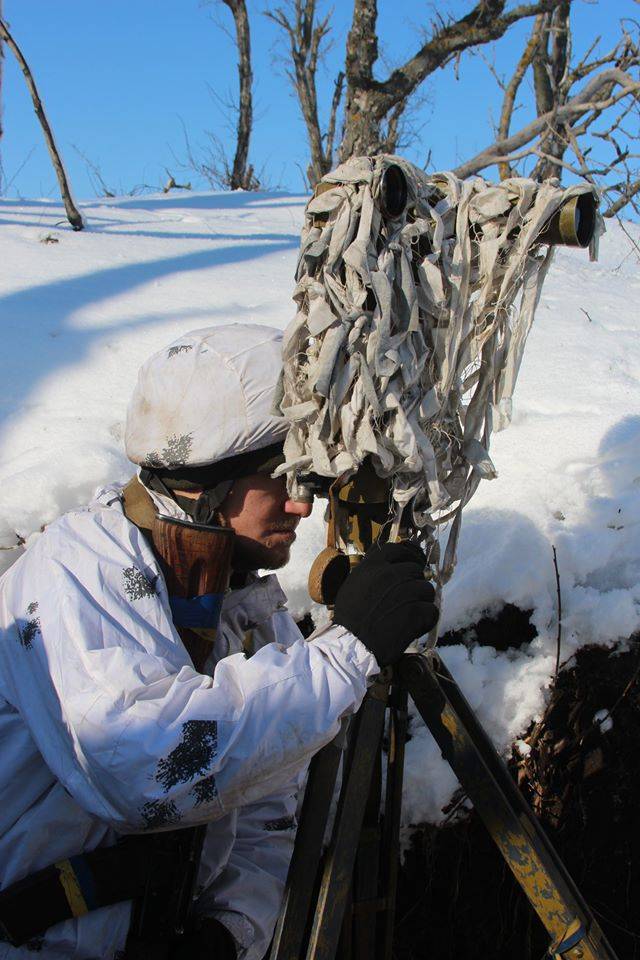 Armed Forces Armed Forces
Today in the Ukrainian media of an openly propaganda sense materials came out in which the authors announced "the victory of the APU in the Lugansk direction." Describing yesterday's situation, the Ukrainian media once again stated that the LPR People's Opposition allegedly went on the offensive, but was "driven back by the Ukrainian military," after which it "requested silence."
Apparently, the Ukrainian authors themselves did not understand what they gave out for public discussion. Indeed, even if we assume that everything was so, the question immediately arises: how did it turn out that in the area of ​​the separation of forces and equipment there were Ukrainian military personnel who "stopped the attack"? .. After all, by all agreements, they should have been a few kilometers from the demarcation line.
Military Review asked the Chairman of the Presidium of the public organization Russian Officers, Hero of Russia, Major General Sergey Lipov to comment on the situation. The general noted that all this had been planned so that Kiev would once again have the opportunity to declare the topic of "terrorists from the Donbass" that has faded somewhat on the international scene. He noted that sabotage groups of the Armed Forces of Ukraine were used for this.
Sergey Lipovoy:
And these sabotage will continue until the Ukrainian authorities have the political will to end the conflict. But it cannot appear, because war is a wonderful business for the Ukrainian elite, and the Western military corporations associated with it, especially American ones. Zelensky and his partners, following Poroshenko, continue to cynically prey on the deaths of ordinary Ukrainian soldiers. Such a policy will lead to another Maidan, as a result of which Ukraine will lose territories not only in the East, but also in the West. And Zelensky himself will end worse than Yanukovych.
At the same time, Lipova noted that it is important for Ukraine to understand: the only guarantor of its territorial integrity is Russia.