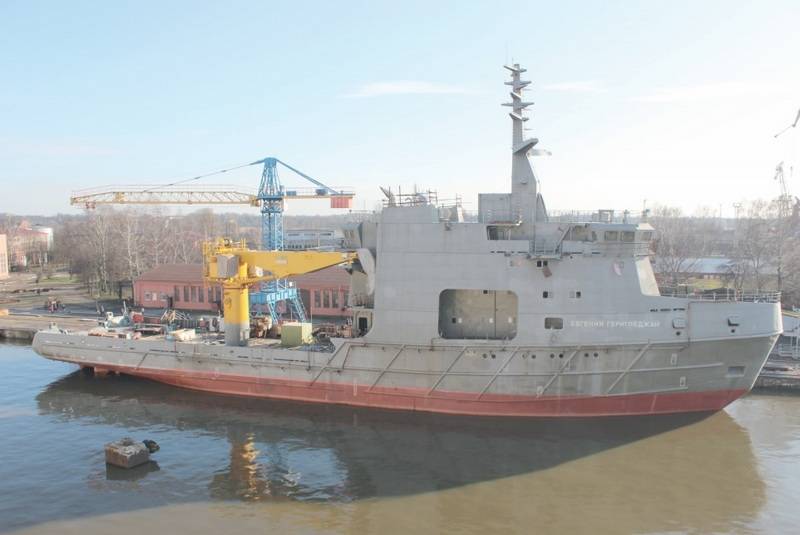 The ship "Eugene Goriglejan" at the shipyard "Amber"
In Kaliningrad, resumed construction of the Eugene Gorigledzhan oceanographic research vessel (OIP) of project No. 02670, which is being built in the interests of the Main Department of Deep-Water Research (GUGI) of the Ministry of Defense.
At the Baltic Yantar Shipyard, the construction of the Yevgeny Goriglejan OIC resumed in 2018 was resumed. According to a publication in the factory newspaper, in early February, shipbuilders returned to the ship to continue work. This was achieved by a new contract concluded between the Ministry of Defense and the Yantar Shipyard, concluded on January 31 of this year.
In November 2018, work on the repair and conversion of the vessel was officially suspended, and throughout 2019 negotiations were held and issues were resolved with the customer on the further execution of the state contract. (...) an additional agreement was signed on the extension of the contract, which sets out the period in which we must complete the repair and conversion of the vessel
- stated in the press service of the enterprise.
According to the new contract, the ship should be transferred to the Ministry of Defense by the end of March next year.
According to the bmpd blog, the OIC "Eugene Goriglejan" of project 02670 is actually being rebuilt from the marine tugboat MB-305 of the project B-92 of Polish construction in 1983, the main task of the rebuilt vessel will be "carrying out underwater engineering works". The formal laying (actually re-laying) of the vessel "Eugene Gorigledzhan" was made at the Yantar Shipyard on March 19, 2016, with the deadline being 2017.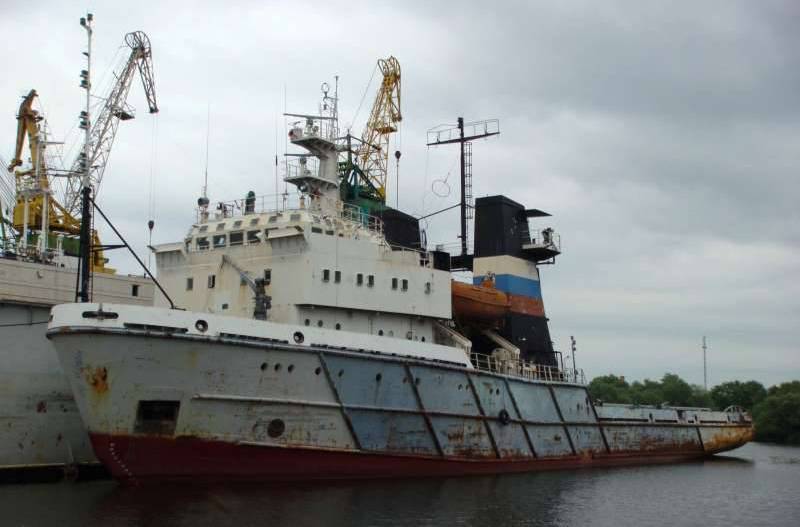 Photo of the vessel before the start of perestroika
The conversion project was developed by Almaz TsMKB JSC. The displacement of the vessel after the conversion should be 4 thousand tons, length - 81 m, width - 16 m, autonomy - 30 days, crew - 32 people and 25 expedition members.
The vessel is named after Evgeny Alekseevich Goriglejan, a Soviet and Russian design engineer, general designer of special-purpose nuclear submarines at the Rubin Central Marine Design Bureau.