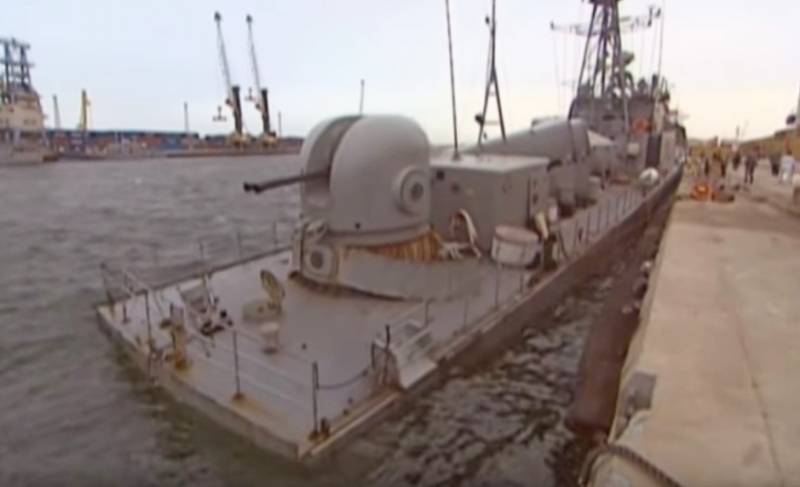 Before the start of the civil war and the subsequent after this intervention, the Libyan naval forces could hardly be called impressive, but approximately they corresponded to the appearance
fleet
the average country.
The armament consisted of 11 combat pennants, including two submarines of type 641, two frigates of model 1159, one corvette of project 1234, one landing ship of type PS-700, five minesweepers of project 266ME and 14 missile boats (6 models 205 and 8 of type " Combatant-2G. "From this group, only one frigate, a missile boat and a landing ship remained.
The ships deployed during the fighting are dismantled, like donors, for the needs of the ground forces. However, the army was degrading just as swiftly, in particular, by moving from the classic types of ground equipment to the ridiculous "shushpanzer". One example of this total degeneration of the armed forces is the placement of a 30-mm AK-630 six-barrel naval artillery mount on a truck.
Photos of this creation were at the disposal of the publication Mars.online. According to her, this "hybrid", assembled by the hands of Libyan enthusiasts, was created to combat drones that are widely used by warring parties. The secondary objective of this product is the defeat of manpower and light armored vehicles at a distance of up to 4000 m.