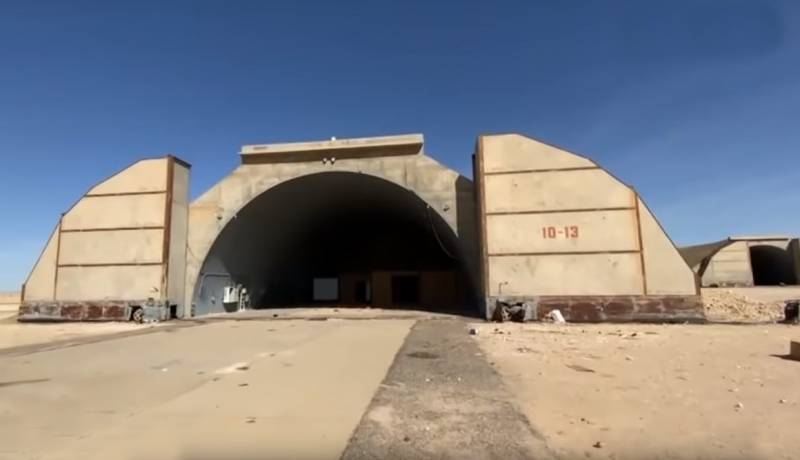 The Libyan Air Force Base, Jofra, is located 9 km northeast of the city of Hun, located in the Sahara desert. Its construction was carried out by Soviet specialists. According to their recollections, an "ideal object" was created that has been operating since 1969.
Soviet engineers and workers, according to the Soviet project, erected a gorgeous air base, which the USSR did not have [...] with specialized workshops built in accordance with all the rules, with the most modern equipment, with a huge number of stands
- explains the technical director of the Kazan branch of Tupolev OJSC Lev Nedzelsky, who participated in its creation.
The length of the runway is 3805 meters. The facility was based on the Tu-22, Aeritalia G. 222 and An-26. Cars were located in open or enclosed sand parks and in shelters. The airbase was hit March 24, 2011 by French aircraft. On June 13, NATO launched a new raid. However, there was no serious damage to the runway and equipment. The supersonic bombers located here intact have been idle for decades.
And they have a scanty raid. For deliveries [to Libya], cars with a flying time of 100-200 hours were chosen, but in Libya they "clocked" 50-60 each
- explains Nedzelsky about the Tu-22.
What they look like today, along with other aircraft and the main airbase of Gaddafi as a whole, give an idea of ​​the photographs below.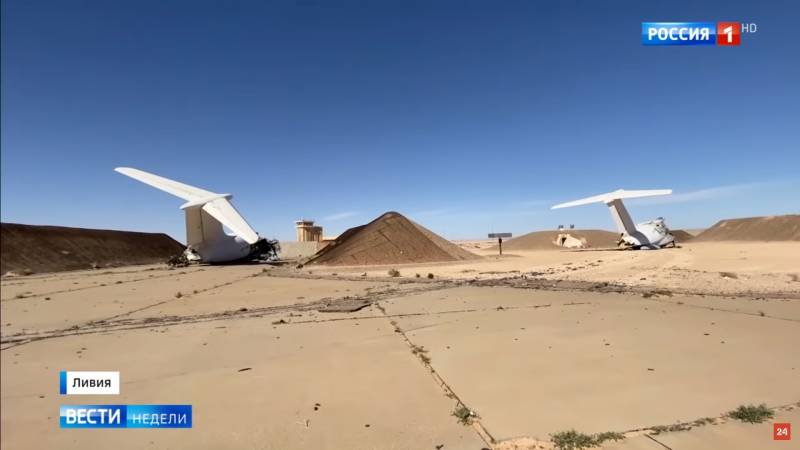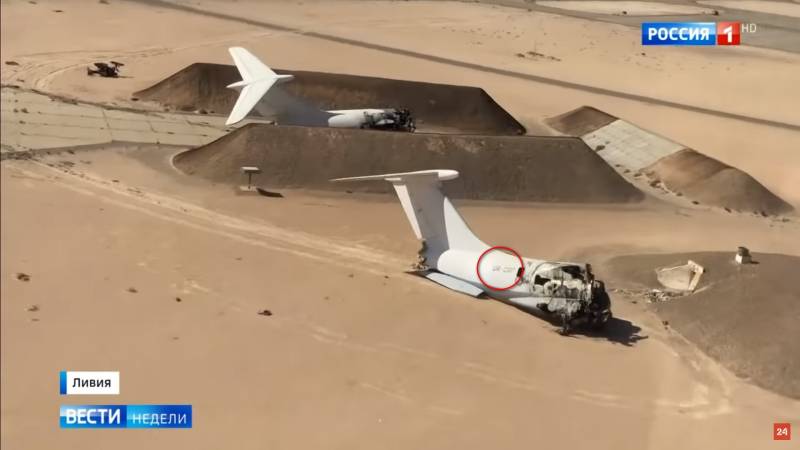 Destroyed in 2019 IL-76 Ukrainian company