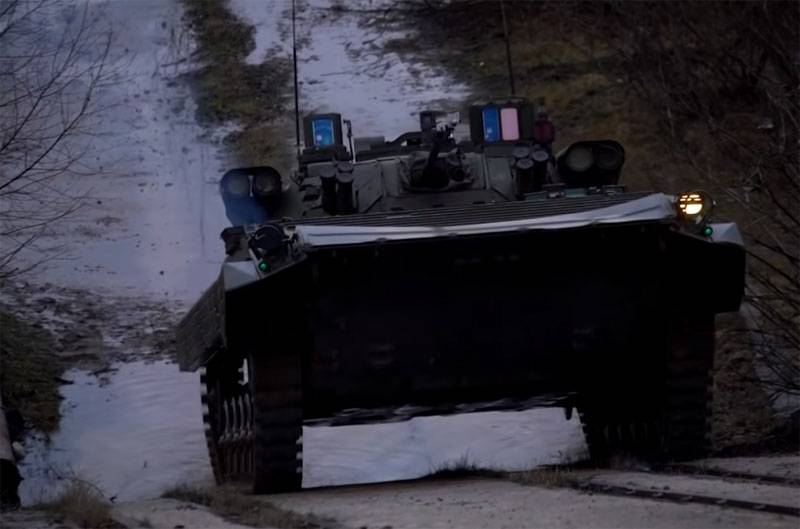 If a militant car stuffed with explosives rushes into position, how can it be hit in a timely manner?
In such a situation, a grenade launcher will not become a suitable weapon, since the jihadmobile has a high speed, which guarantees it will be avoided from a direct hit by a grenade. Another conversation - ATGM, which will not leave a chance to such a machine.
Russian developers decided to combine a grenade launcher, anti-tank missile system, cannon and machine gun in a single combat module. And this module - to install on the platform of the modernized BMP-2 (this version is about half a ton heavier than the classic version of the BMP-2). So it turned out an armored car with BM "Berezhok", which is often referred to by the name of the installed combat module.
In the commercial of Zvezda shopping center, the host of the Military Acceptance talks about what constitutes such a complex, for which targets it is most effective for hitting.
The plot demonstrates the conduct of firing, including firing using the cannon on the conditional enemy's armored vehicles on the Berezhka. Shooting was carried out by
tank
, which was delivered to the landfill as one of the targets for BM weapons.
Video analysis of the combat module in the plot of the TV channel "Star":