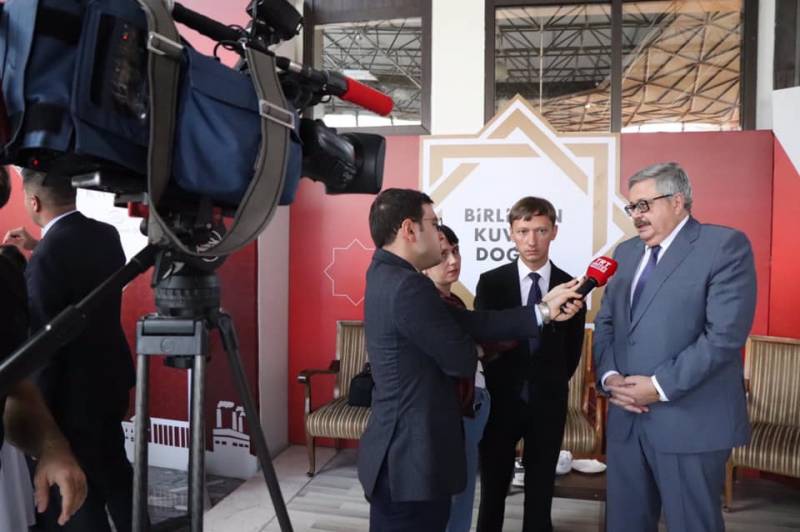 The Russian ambassador to Turkey spoke about the threats that have come to him recently. Recall that these threats Alexei Yerkhov began to receive after the Syrian army in Idlib stepped up its actions against militants. Then Recep Erdogan hastened to accuse Russia of violating the agreements.
The Russian diplomat told correspondents of Zvezda shopping center about threats and insults. Among the most resonant are the statements addressed to Alexei Erkhov and Russia as a whole that "skyscrapers will be erected from the skulls of the (Russian) military."
According to the Russian ambassador in Ankara, the enemies also sent him a message that "Russia will pay a high price for every drop of blood shed by us."
These threats are addressed to the Russian ambassador by those who support the militants in Syria and oppose the Syrian territorial integrity. At the same time, the diplomat noted that he does not take these threats seriously and does not worry about his safety.
Alexey Yerkhov:
In such a situation, it is very important to stop any incitement to hatred between the peoples of Russia and Turkey.
Recall that in December 2016, Andrei Karlov, the Russian ambassador to Turkey, was killed in Ankara. He was killed by shots in the back during the opening of the exhibition by ex-policeman Mevlut Altıntash, who shouted that it was "revenge for Aleppo."