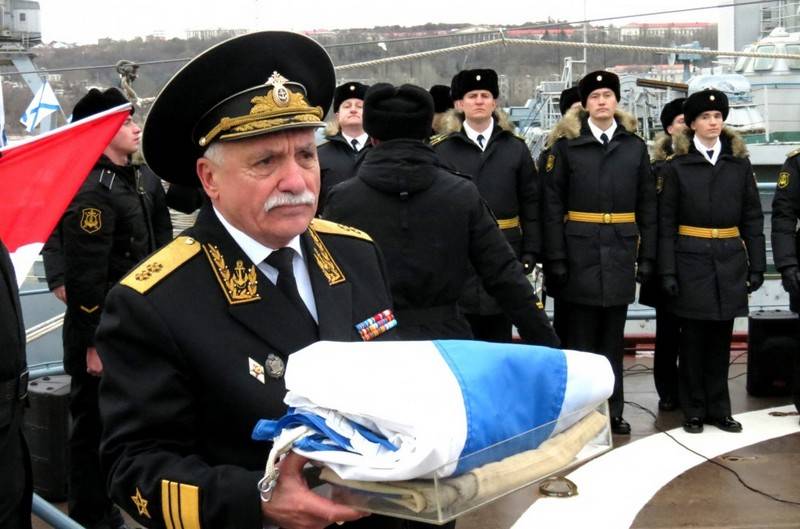 The Black Sea Fleet lost the penultimate ship of the 1st rank. On February 15 of this year, the Naval flag was lowered on the large anti-submarine ship "Kerch" of project 1134B, the ship was transferred to the category of military equipment of the Ministry of Defense.
The Kerch BCP was the third in a series of seven ships of Project 1134B (the Berkut-B code, according to NATO codification - Kara class), built at the 61 Kommunar shipyard in Nikolaev. The main purpose is the action as part of the search and strike groups to search for and destroy nuclear missile submarines in remote areas of the ocean.
Laid down on April 30, 1971, launched on July 21, 1972. It was commissioned on December 25, 1974. He served in the Black Sea
fleet
From 1994 to 1997 was the flagship of the fleet.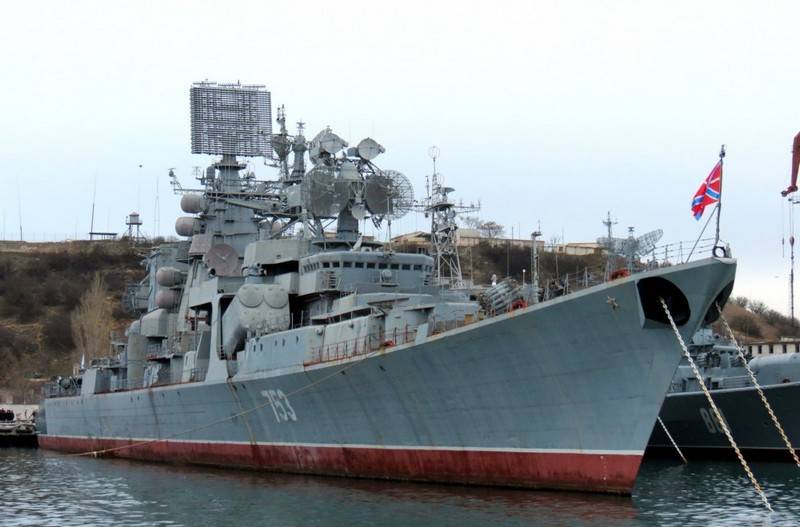 Displacement full 8565 tons, standard 6700 tons. Length 173,4 meters, width 18,5 meters, draft 5,74 meters. Full speed 32 knots. Cruising range 5200 miles at 20 knots. Autonomy is 30 days for fuel and water reserves, 45 days for provisions. The crew of 429 people (51 officers; 63 midshipmen).
Powerplant: gas turbine, 92000 hp, 2 screws
Armament: 2 x 4 missile launchers "Metel", 2 launchers air defense systems "Storm", 2 launchers air defense systems "Osa-M", 2 x 2 76-mm gun mounts AK-726, 4 x 6 30-mm gun mounts AK-630, 2 x 5 533-mm torpedo tubes PTA-53, 2 x 12 RBU-6000, 2 x 6 RBU-1000, 1 Ka-25PL helicopter.
In 2014, the ship embarked on a planned rehabilitation, but the fire that broke out in November 2014 on the BOD caused too much damage to the ship. The Navy Commission, which conducted the survey of the ship, decided not to restore its ship, but to dispose of it. In 2015, the Kerch BPC was withdrawn from the combat fleet and began to withdraw weapons.
"Kerch" was the last BOD, which is part of the Black Sea Fleet, now the Black Sea Fleet has only one ship of the 1st rank - the Order of Nakhimov GRKR "Moscow", whose service life has been extended until 2030.