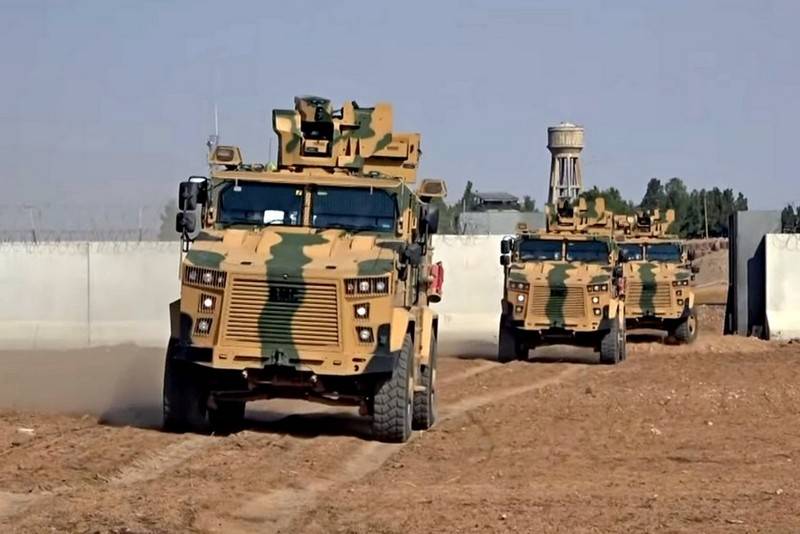 Despite assurances of a desire to end the conflict in Idlib province by peaceful means, Turkey is actively transferring personnel, weapons and military equipment to Syrian territory. This was told by a military-diplomatic source.
Despite statements about the desire for diplomatic ways to resolve the conflict in Idlib, Ankara is actively transferring personnel, weapons and military equipment to the de-escalation zone
- leads RIA
News
source words.
Of particular concern is the fact that a significant part of the military equipment is being transferred to militants from pro-Turkish groups, including the "Jabhat al-Nusra" banned in Russia. According to the source, currently there are more than 70 deescalation zones in Idlib
tanks
, about 200 armored fighting vehicles and 80 field artillery guns deployed across the border by Turkey. Which part of them belongs to the militants is not known exactly.
In addition, it became known that, thanks to Turkish deliveries, American-made man-portable air defense systems got to the militants, which causes "deep concern". Whatever is said, but the Syrian Air Force has already lost two helicopters over militant-controlled territory. It is possible that they were shot down precisely by these MANPADS.
And where they will come up in the future, nobody in Ankara, and even less so in Washington, now knows
- said the source.
The source also said that Turkey is supplying the uniform of its army with militants of the Khayyat Tahrir al-Sham group banned in Russia and other pro-Turkish military units that, under the guise of the Turkish military, are attacking Syrian government forces.
Of particular concern are cases where Ankara has supplied militants in the Idlib de-escalation zone with the uniform of Turkish armed forces. (...) under the guise of Turkish troops, in military operations against government troops (...)
- said the source.