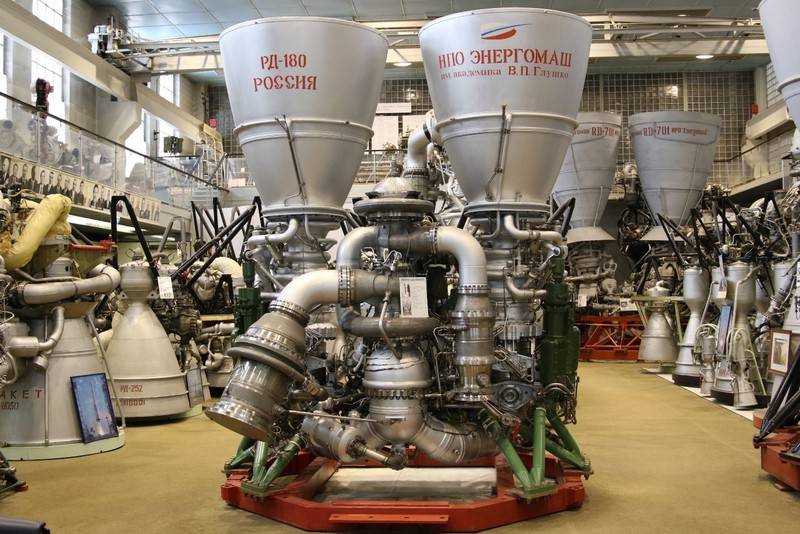 The United States still does not have its own rocket engine such as the Russian RD-180, and it will not be possible to find a replacement until at least 2030. This is stated in the report of analysts of the US Congress, prepared for American lawmakers, reports RT.
According to the drafters of the report, at the moment the United States has nothing to replace the Russian rocket engine, since the proposed alternatives cannot achieve the same results as the RD-180 demonstrates. The creation of its own domestic rocket engine with similar characteristics will take at least 10 years.
Even in the case of a smooth and exactly on schedule transition from RD-180 to other engines or launch vehicles, it is likely that the performance and reliability indicators currently achieved using the RD-180 can only be reproduced much later than 2030
- the report says.
Particularly in the report, it was emphasized that the search for an alternative to the Russian RD-180 in the United States was undertaken in 2015, immediately after the imposition of sanctions against Russia due to the situation in Ukraine and Moscow's response, and so far have not been successful. According to American laws and adopted documents, the United States must abandon the use of Russian engines, but this will happen no earlier than 2024.
Meanwhile, it became known about the estimated launch date for the ISS American manned spacecraft with crew. According to RIA
News
citing a source in the Russian space and rocket industry, a tentative start is scheduled for May this year.
According to data received from the American side, the launch of the first Crew Dragon ship with crew is scheduled for May 20
- the agency leads the words of the source.