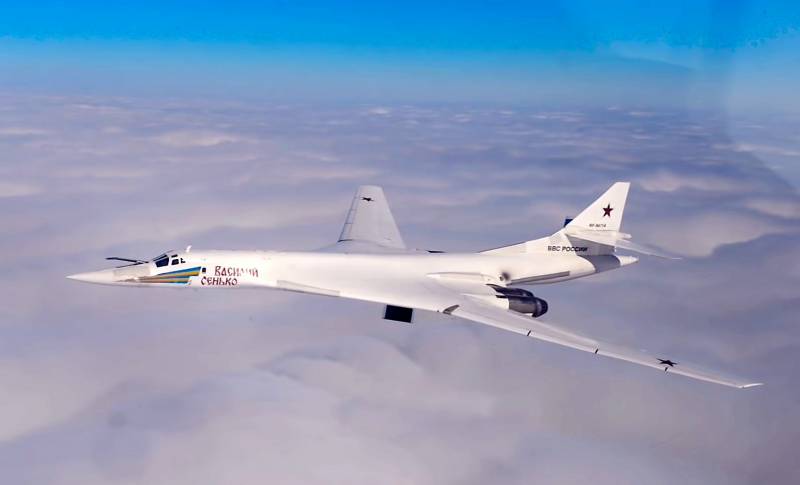 A few days ago, Russian media outlets were circulated, which featured a new modification of the domestic strategic bomber, which received the designation Tu-160M. Images of the aircraft attracted the attention of the expert community, in the ranks of which they began to recognize the visual features of the machine.
The modernized car made its first flight on February 2 of this year, which caused increased interest of journalists.
We can all play a little, trying to find the differences between the Tu-160 and Tu-160M
- suggested in the Spanish-language blog charly015.blogspot.ru, which closely follows the latest Russian military-industrial complex.
As one of the distinguishing details indicated the front of the aircraft. One of the equipment is missing here - the optoelectronic sight OPB-15T "Thunderstorm". On previous versions of the "strategist," it allowed accurate bombing in conditions of poor visibility, which testified to high-quality brightened optics and a photosensitive camera matrix.
The tail section of the aircraft is equipped with a new electronic warfare system, which has a more massive look. On this basis, the new modification can be easily distinguished from previous Tu-160M ​​aircraft.