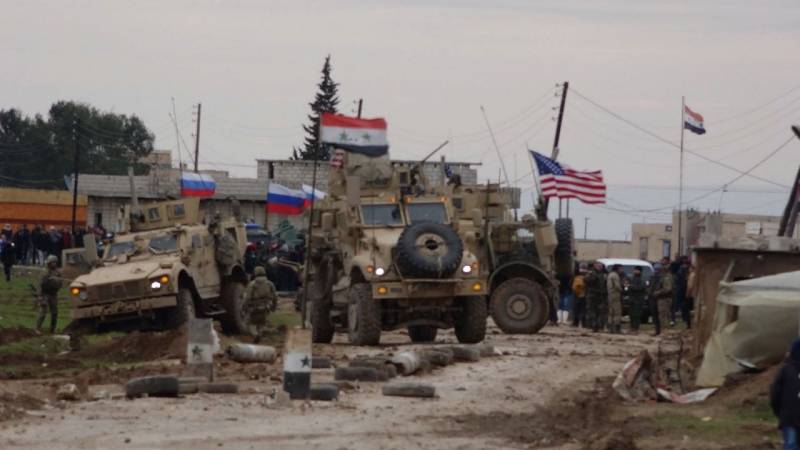 Some details of the incident with an American military patrol in northeast Syria appeared. We are talking about a situation where a column of American military personnel on armored vehicles was blocked in the area of ​​the settlement of Khirbet-Amo (Hasek province).
According to preliminary reports, the promotion of the American convoy was blocked by local residents, resulting in a skirmish, escalating into a tragic situation. In messages coming from the north-east of the SAR, one of the local residents fired shots in the direction of the US military. In response, the U.S. Marine opened fire, killing a Syrian teenager. According to reports from the SAR, the deceased was 14 (according to other sources - 15) years.
Representatives of the Russian military police arrived at the scene.
The aggravation that led to the shootout led the Americans to decide to deploy their armored vehicles, which by that time had been blocked by Russian armored cars. It is noted that it was the Armed Forces of the Russian Federation that did not allow the US convoy to move on.
But some of the US Army's Oshkosh MRAPs were stuck in the mud - stuck in loose soil.
As a result, the Americans had to pull out the MRAP and put it on a rigid hitch. The network has already reacted to this, noting that modern American armored vehicles are afraid of dirt and can only move on a flat and solid surface.
A few videos from the scene:
Conversation with locals: