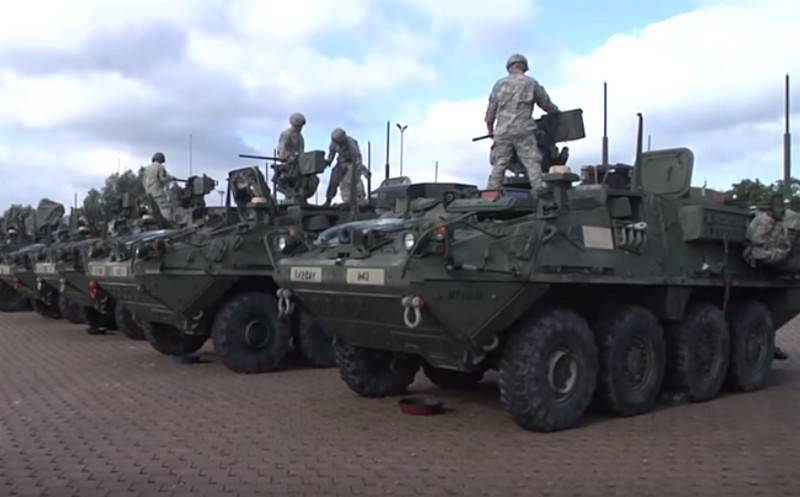 The American Stryker armored personnel carriers were left without active protection. According to Defense Blog, the Pentagon refused all three options proposed by KAZ following the results of their tests.
The U.S. Department of Defense has released a report on operational testing and evaluation of all active defense systems used on the Stryker armored personnel carrier. As follows from the document, in just 2018 - 2019, three active protection systems were tested: the American KAZ Iron Curtain, the German KAZ StrikeShield from Rheinmetall and the Israeli KAZ Trophy Light. None of the systems according to their characteristics was suitable for installation on armored personnel carriers.
We are actively working to provide Abrams, Bradley and Stryker armored platforms with active protection systems. The main driving force here is the ever-growing threat of the use of anti-tank guided missiles, as well as anti-tank grenade launchers
- stated in the Pentagon.
In April last year, the U.S. Army requested a one-year delay to complete the testing of active defense systems, but the decision was made earlier.
Prior to this, it was reported that, according to the results of the tests, their own active protection systems received the American ABT Abrams and the BMD Bradley. Israeli KAZ will be installed on both cars: Trophy and Iron Fist, respectively.
The U.S. Army is also developing its own modular active defense system, more like a puzzle with an open architecture, for which equipment suppliers will be able to offer radars, optical sensors and optoelectronic suppression systems, as well as various schemes for destroying attack charges.
It is possible that Stryker armored personnel carriers will receive an American active defense system in the future.