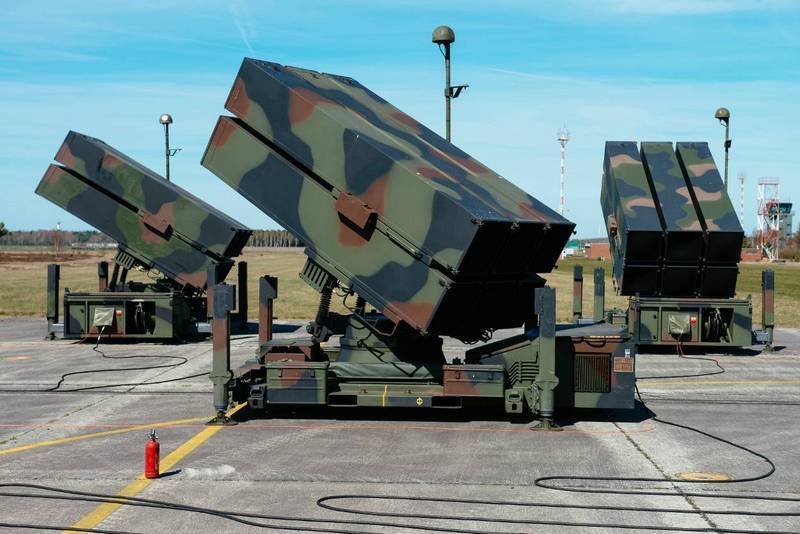 NASAMS anti-aircraft missile launchers
Agency for Military Cooperation (Defense Security Cooperation Agency - DSCA) The US Department of Defense has sent Congress a notice on the possible sale of India ground integrated anti-aircraft missile system Integrated Air Defense Weapon System (IADWS), writes the blog bmpd.
It is reported that the possible delivery will pass through the American program of intergovernmental foreign military sales Foreign Military Sales (FMS). The deal has already been approved by the US State Department, the cost of the agreement is 1,87 billion dollars.
The IADWS air defense system is a combination of NASAMS air defense systems jointly manufactured by Raytheon Corporation and the Norwegian Kongsberg group, with additional equipment for anti-aircraft missiles from the Stinger MANPADS, which should be used with dual mount launchers Dual Mount Stinger (DMS).
In total, according to the notification, five AN / MPQ-64F1 Sentinel radars, 118 used as Raytheon AIM-120C-7 / C-8 AMRAAM active air-to-air radars with active self-guidance, should be included in the delivery, and 134 Raytheon FIM-92L Stinger anti-aircraft guided missiles, as well as an unnamed number of launchers, command posts and other ground-based air defense systems. Most likely, we are talking about the supply of five battery packs SAM.
The new system will be used in India primarily for the air defense of New Delhi and other major cities in India. The firing range of the system in the modern configuration of NASAMS 2 is 20-25 km, and the reach in height is up to 14-15 km.
It is assumed that after India approved the purchase of IADWS air defense systems (NASAMS), New Delhi will finally abandon plans for large purchases of the Israeli SPYDER air defense system, six of which are already in service with the Indian army.