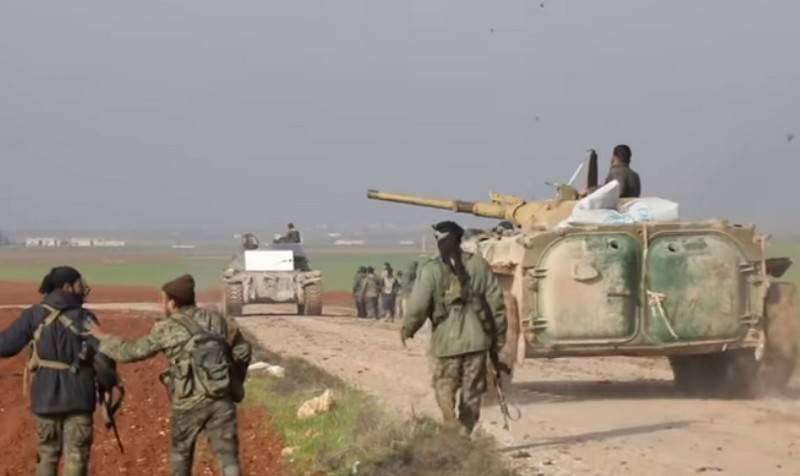 Turkey is seeking and will continue to push Russia to persuade Damascus to cease its offensive in Idlib province and withdraw government forces from its positions, thereby retreating from the strategically important M5 highway, Turkish Defense Minister Hulusi Akar said.
In an interview with the Associated Press, Akar said Ankara would continue to ask Moscow for pressure on Damascus to divert forces from the M5 road. The main requirement is that the government forces take up the positions in which they were in 2018, when the ceasefire agreement was signed in Idlib.
We requested that they (the authorities of the Russian Federation) get the Syrian regime to immediately cease attacks and fulfill the terms of the ceasefire agreement. This would allow civilians to return home, to their native land. We requested (from the Russian Federation) that the forces of the regime immediately depart from the M5 highway. And we will continue to ask for it
- he said.
Recall that the Syrian government forces for the first time since 2012 took control of the M5 highway connecting Aleppo to Damascus, entering the Aleppo suburb - the village of Rashidin. The offensive is currently ongoing.
The advancement of the Syrian army is complicated by the presence of Turkish observation posts in Idlib province, around which militants focus and conduct shelling. At the same time, the Turks are not going to leave any of the points. Currently, four Turkish observation posts and two military positions in Idlib are located in the territory controlled by the Syrian army.
The Turkish Ministry of Defense said that Turkish soldiers were ordered to take tough measures when attacking the posts of Syrian government forces.
Meanwhile, Turkey began to experience problems with the supply of agricultural products to Russia, in particular, tomatoes. According to the head of the Union of Exporters of the Eastern Black Sea region, Ahmet Hamdi Gyrdogan, the Russian side is in dire need of tomatoes, since the supply of tomatoes from China is closed due to the coronovirus, but Turkish products cannot enter the Russian market. This is explained by the absence of quotas, but Gurdogan is sure that the situation in Idlib, where the interests of Ankara and Moscow agreed, is to blame.
We are ready to supply our products to Russia instead of Chinese (...) our
historical
friendship with Russia due to events in Syria and especially in Idlib, is under great pressure, relations deteriorate. (...)
he said, adding that he hoped for common sense in Ankara and Moscow.