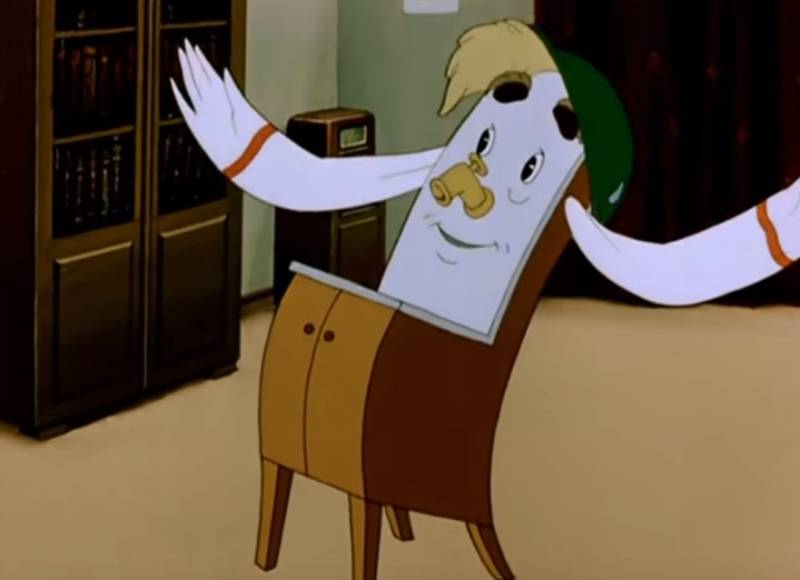 I am not a doctor. Speaking in modern youth language, I am an active user of medicine. But what is happening in the world today, the information attack that is conducted through the media, is already beginning to scare me. It's not scary that this same coronavirus will hit my city and my country, and we will die out like dinosaurs. It scares me that such a massive processing of the brains of the population will lead to an unpredictable reaction of people with mental problems.
As far as I can remember, they tell me so much about some terrible diseases that suddenly appear precisely this year. It started back in school. I'm lucky kindergarten for me is terra incognita. I lived in places where these kindergartens simply did not exist.
The first terrible enemy for me was rickets. It is clear that this is not a virus, but the baby doesn't care. Fish oil, which had to be swallowed several times daily, was remembered for its nasty taste for life.
Then school lessons
stories
middle ages. Remember the teacher's emotional stories about the plague, smallpox, and other epidemics that destroyed entire cities? Or typhus, cholera, and other terrible diseases of the times of the Civil War, incomprehensible then? It was really scary from the fact that there were such diseases, and it was joyful that they were destroyed.
And here the first teacher appeared! At the beginning in the cinema, and then, when we got a TV, on the TV screen. Remember Moidodyr? Fun and understandable, he said that cleanliness is the key to health. Do you remember these many "Wash your hands before meals!" Dining rooms and buffets?
I recall offhand what I could die from. There was not a year when terrible E. coli and even cholera coli were not found in our river. Moreover, they appeared exactly before the start of the swimming season. And in the same way, they disappeared somewhere at its end.
And how many flu I survived! Scary and incurable. Avian, pork, Hong Kong, Chinese and many more. Then the names of the doctors ended, and they took advantage of the experience of astronomers. They began to designate these flu letters and numbers. Now, every year, grandmothers at the entrance argue about the letter flu came to us.
A separate line of killing the disease is AIDS. The panic was bigger today. Everything, an incurable disease has appeared, which is transmitted sexually! We agreed that a condom will save you from the virus! And literate people who graduated from universities believed in this. Mesh netting will not miss a fly to your site ...
What am I talking about this? Exactly the same stories are now remembered by readers. And they remembered about Moydodyr. But they remembered that even from that small list of diseases that I mentioned above, people still died.
Alas, I'll say even tougher. People from viruses will die constantly. Each new mutation of the virus will kill someone's life. Each one! And to blame for this, more precisely, has already become, modern medicine.
We often talk about increasing life expectancy. We speak of a great victory over nature. But for some reason we are silent about how this victory was achieved. We are not talking about the quality of life. We do not seem to notice the mini pharmacy that most fellow citizens have.
To be honest and to collect in one basket everything that we know about the life of old people, we get an unsightly picture of survival. Drug extension of a fading life. A bouquet of chronic diseases accompanies old age.
Now let's look at the victims of another virus. The vast majority are people suffering from chronic diseases. It's just that a new flower is added to an existing bouquet, which kills itself, and more often helps existing diseases to kill a person.
The panic that is being artificially fanned today is largely a result of a market economy. Remember the recent "prank" in the Moscow metro? An imitation of a coronavirus attack by several idiots ... It is good that the police quickly caught the "jokers." But, I am sure of this, several people from the audience of this abomination were really scared. Several people are now somewhere telling friends how a person was dying from this virus. And to all the arguments that are given in response, they calmly talk about the desire of the state to hide this fact.
To understand what this coronavirus is, you do not need to look for reports of academicians of medicine, leading specialists and so on. It is enough to talk with those who have this virus on their side. That's exactly what I did. The Khabarovsk Territory is precisely the "advanced" fight against coronavirus.
And you know, I read local doctors, local residents, Chinese specialists and ... remembered Moydodyr. Just to quote some pieces of the doctors' speech:
"... the mortality rate of the new virus is 2,1%. This is a low indicator. Citizens over 60 and people who suffer several serious diseases at once are at risk. "

"The stability of the virus in the external environment is two to three days on the surface of plastic, glass or furniture. If the virus enters a surface that absorbs moisture, then it lives from five minutes to an hour. That is, it is rather unstable in the external environment.

Moreover, the virus can be easily destroyed by any alcohol-containing substance, chlorine-containing agent and hydrogen peroxide. That is, if you have an alcohol wipe, then you can treat your hands, the surfaces of those objects where you are afraid that you might get infected. Then the virus dies. "
This is the opinion of medical specialists, confirmed by numerous observations of not only Russian, but, most importantly, Chinese doctors. By the way, it is very important to know how the virus is transmitted.
Knowledge is power. Especially when there is a real danger of getting sick. So:
"Coronavirus is transmitted in four ways. Airborne - when talking, coughing or sneezing. From this the mask will save and the refusal to visit a large gathering of sick people. "

"You need to wash your hands properly: lather with antiseptic soap, hold for 20 seconds and rinse thoroughly."

"Contact-household - a specialist advises to exclude handshakes with unknown people, hugs and kisses with sick SARS and human flu."

"Alimentary - through food, refuse unfinished or undercooked food (fish, meat, seafood). Wash vegetables and fruits thoroughly. And baked apples are better. "

"Fecal-oral - if you do not wash your hands after using the bathroom, then there is a possibility that the infection will get inside the body."
Is something of what the doctors are talking about that we don't know? Maybe we hear about some measures for the first time? Moidodyr from our childhood did not even tell us about these basic rules of hygiene and sanitation - he sang! There is probably no person who does not know these basic safety measures during an outbreak of viral diseases. No, at least, it seems to me that way, a person who would not violate these rules.
In no way do I want to downplay the danger of a new disease. Humanity is obliged to respond to the emergence of new dangers instantly. I will not blame sick people for dishonesty or illegibility in the choice of food, as it often happens in the world media. It turns out that it's not necessary to be afraid of "old" diseases, but a new virus ... As if tens of millions of people around the world do not die every year from cardiovascular diseases. As if there is no diabetes, oncology, gastrointestinal diseases ... But about how many these sores take away, in summaries
News
to speak somehow is not accepted. After all, you can go to the problems with medicine, with its effectiveness, at where trillions of compulsory health insurance funds go.
Yes, the bats on which they blamed the new virus today are indeed carriers of many diseases. This is such a compact "viral projectile" of our time. Diseases are tolerated, but they themselves do not get these diseases.
Yes, the citizens of the Middle Kingdom really eat a lot of animals that are quite exotic for us, marine reptiles, insects. So what? They have been eating for several millennia, and the disease has arisen only now. Our diet for representatives of many countries is also quite exotic. I saw the eyes of a representative of one European country when he saw ice cream drenched in jam from fir cones.
The disease will go away when we, ordinary people, without a medical education and special knowledge, simply follow the long-known prescriptions that we were told about in childhood. And the doctors, it is already clearly visible, will be able to find a cure for the disease. A means of effective prevention of coronavirus (and any other) has long been known from the repeatedly mentioned work of 1921 Korney Chukovsky ...
We still have to find a cure for fear and panic. And a cure for stupidity and greed!