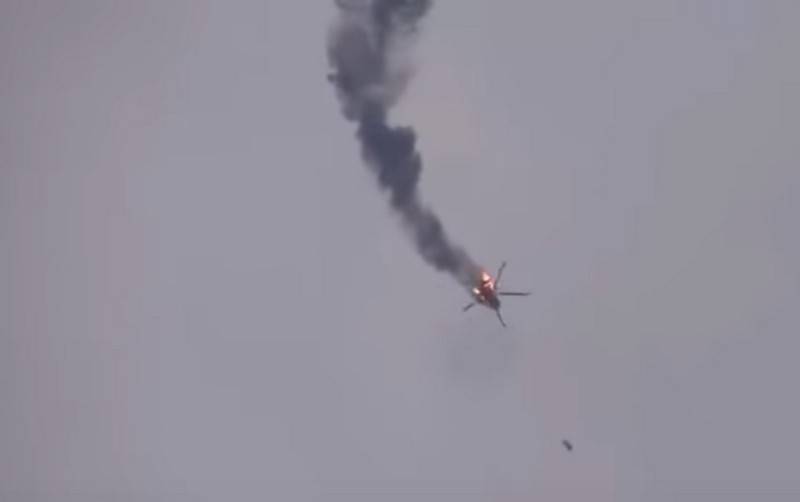 Syrian government forces lost a Mi-17 helicopter of the country's air force in the area of ​​the city of Neyrab, Idlib province. This was reported by the TRT channel, citing a video presented by military analyst and journalist Babak Tagway.
According to the channel, the helicopter was shot down by militants of the Syrian armed opposition, associated with the Turkish army, according to other sources - it was shot down by the Turks. According to Babak Tagway, the helicopter crashed on the territory of the province controlled by pro-Turkish militants. According to Sky News Arabia, both helicopter pilots died.
The defeat of the Syrian Air Force helicopter was confirmed by the Ministry of Defense of Turkey, while not specifying who it was shot down by. According to the Turkish military, the Syrian government forces retreated from the city of Neyrab.
At the same time, Turkey continues to transfer units and military equipment to the territory of Idlib province. According to Milliyet newspaper, the Hatay Turkish province of Syria, bordering Syria, has already arrived and is ready to cross the border of the convoy with special forces and armored vehicles. In addition, 43 freight cars with armored vehicles and ammunition arrived in the city of Iskenderun to strengthen border units.
Earlier, the Turkish military department announced the attack on Syrian government forces, during which a Syrian helicopter was shot down, three were destroyed
tank
and "neutralized" 101 Syrian military.