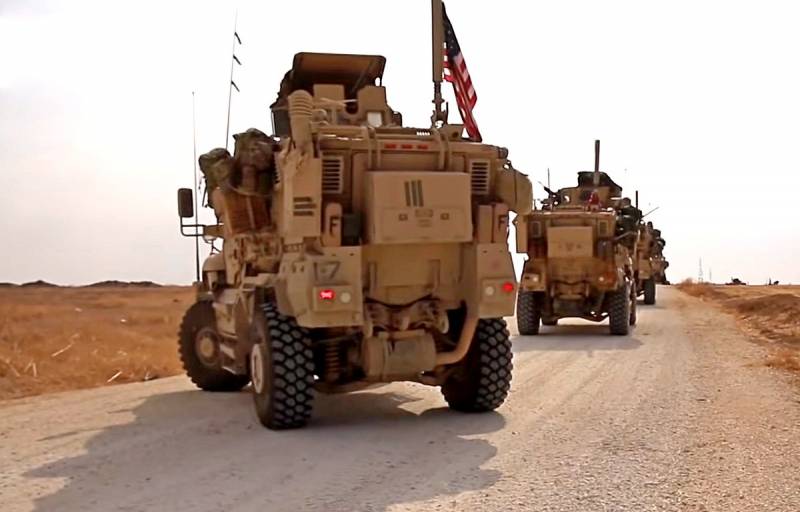 The United States is not going to withdraw the American military contingent from Iraq, the information that the withdrawal of troops from 15 military bases has begun is not true. This was stated by an official representative of the Central Command of the US Armed Forces (CENTCOM), Lt. Col. Earl Brown.
According to Brown, information appeared in the Arab media that the United States began withdrawing its troops from 15 military bases located on Iraq's territory right away is false. The US Department of Defense did not decide on the withdrawal of the US military from Iraqi territory.
These messages are false.
- said the lieutenant colonel.
Thus, the official representative of CENTCOM responded to a statement by Ali al-Ghanimi, a member of the Iraqi parliament's defense and security committee, who said that the United States was withdrawing troops from 15 of its bases in Iraq, leaving only the two largest - near the city of Erbil in the north of the country and the Ain Air Base al-Assad.
Meanwhile, Arab media have reported an attempt to undermine a column of American military equipment south of Baghdad. According to media reports, the explosive device worked along the route of a military convoy delivering cargo for the US military. Despite the loud headlines that appeared in local newspapers, the column was slightly damaged - one car was damaged.
An explosive device was set in motion on the route of a military convoy carrying cargo for the American army in the area of ​​al-Udvaniya to the south of Baghdad. The car is damaged as a result of the explosion, there are no victims and injured
- The al-Mayadeen television channel said.
Who was involved in the attempt to undermine is not reported.