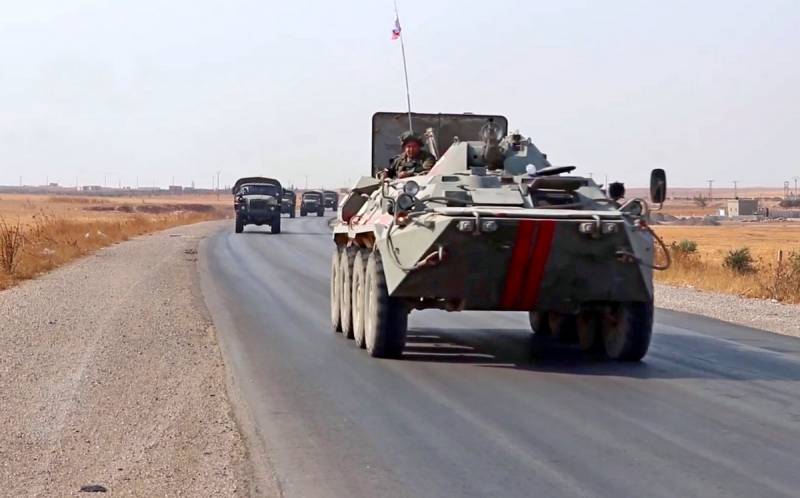 Once again, Turkey did not send its border guards to participate in joint patrols with Russia in northern Syria near the Syrian-Turkish border. This was stated by the head of the Russian Center for the Reconciliation of the warring parties in the SAR, Major General Yuri Borenkov.
Due to the lack of Turkish troops, Russian police patrolled several routes on their own. Patrolling took place in the provinces of Hasek, Alleppo and Raqqa. All tasks planned as part of the patrol have been completed in full.
In connection with the non-arrival of the Turkish side, to participate in the joint patrol, the units of the Russian military police unilaterally patrolled (...). Air patrols were also carried out.
- said Borenkov.
At the same time, Russian air defense systems covering Khmeimim airbase on Sunday repelled two attacks by drones trying to get closer to a Russian military facility.
According to Borenkov, the Pantsir-S air defense missile defense system from the air base of the air base intercepted unmanned aerial vehicles launched by militants at a considerable distance from the Khmeyim air base. In the first case, the target was hit at a distance of 2 km from the base, in the second - at 6 km, no damage was done to the air base.
No injuries or material damage. Russian Hmeimim air base operates as planned
- said in a statement.