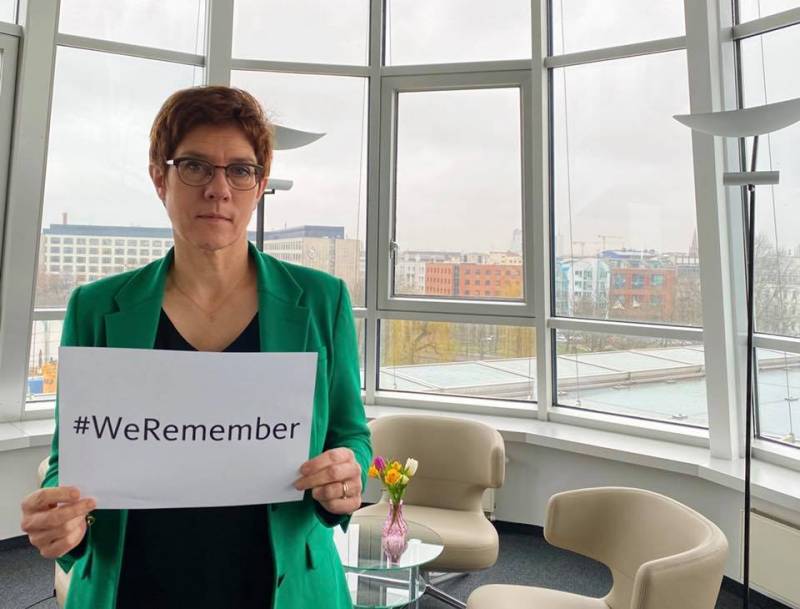 The man who has been called "the next German Chancellor of Germany" over the past few months unexpectedly leaves his post as head of the German CDU party. This is a party from which at one time Angela Merkel was repeatedly nominated for the post of chancellor of Germany. And the name of the person we spoke about at the beginning is Annegret Kramp-Karrenbauer, who still holds the post of head of the German defense department.
Spiegel magazine calls the situation in which Kramp-Karrenbauer leaves the post of head of the CDU and refuses to run for chancellor after the expiration of Angela Merkel's term, "a political earthquake in the camp of Christian Democrats." Other German publications speak not only of the CDU camp, but of the whole of Germany, noting that the situation looks sensational and can lead to a political crisis.
Angela Merkel announced her "understanding" of the Kramp-Karrenbauer decision and asked her not to leave "at least the post of Minister of Defense".
The departure from the main party post of a person who, in all circumstances, was to become the new chancellor of Germany, is associated with events in the federal state of Thuringia. There, the CDU, together with the Alternative for Germany party, supported the candidate from liberal forces, Thomas Kemmerich, by a majority of votes. Some political scientists in Berlin called it the "conspiracy" of the CDU with the extreme right, noting that a real split was identified in the CDU.