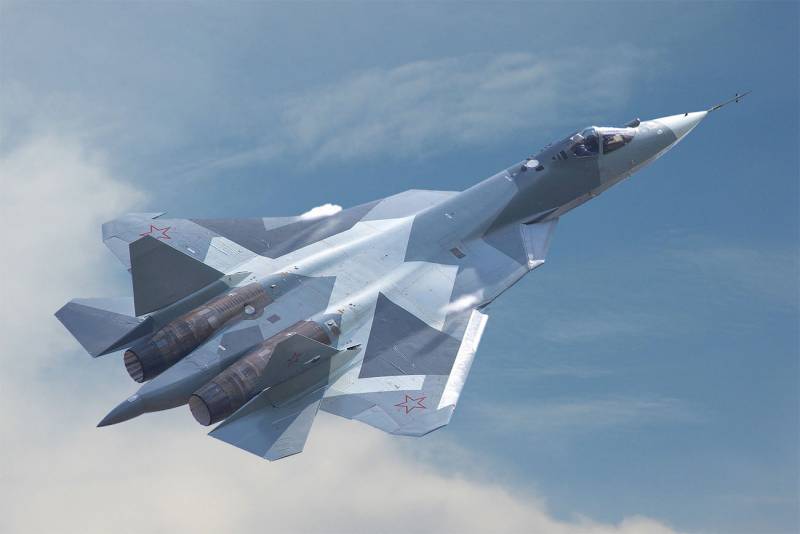 A large Chinese publication Sina published material in which the authors comment on statements about the possibility of China acquiring a small batch of Russian new-generation fighter aircraft Su-57. Such statements were made by the Chinese experts themselves, as well as by military experts from Russia and the United States. The main goal of buying a small batch of Su-57 from Russia, as reported, could be the study of technologies used by Russian manufacturers.
Sina is quite skeptical of the idea of ​​acquiring several fifth-generation Su-57 fighters from Russia. The article says that at the first stage of production, the export version of the Su-57 (Su-57E) may differ significantly from the version for the Russian aerospace forces. The Chinese author writes that Russia is too unlikely that after the adoption of the latest fighter aircraft by the Russian Aerospace Forces, it will expose their modifications with a second-stage engine.
This in the Chinese media makes it clear that the latest engines of the Russian Su-57 are of the greatest interest in China. Several fighters with engines of the second stage are currently being tested in our country.
Also in China, they were skeptical of an article in The National Interest, where the point of view was expressed that China needed the acquisition of the Su-57 in order to make significant changes to the design of its new generation J-20 fighter. Given that China considers its J-20 the best fifth-generation fighter in the world, dissatisfaction with the article in NI is easily explained.
Su-57 was supposed to go into service with the Russian Air Force in December last year. However, during the acceptance tests, the plane crashed.