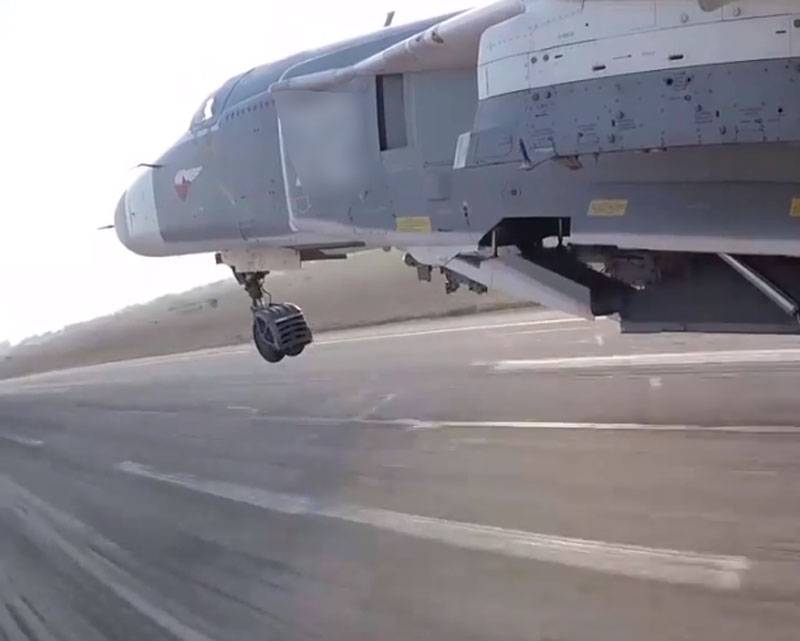 Images appeared on the network with an interrupted landing of the Su-24 front-line bomber. It is reported that the incident occurred in January of this year, but the specific airport is not called.
The plane landed with the front landing gear, but without the rear landing. Allegedly, the bomber's crew did not know that the rear landing gears had not been released.
From the frames it is clear that the crew received a command, which implies an interruption of the landing process, at the very last moment. Flight Manager:
Turns to the maximum!
The bomber managed to gain height again, but at the same time, with the back part, he touched the runway.
After climbing 50-60 m, the crew was informed what was the reason for the abrupt cancellation of the landing. The pilots learned that only the front landing gear reached the aircraft during an attempt to land on the airfield.
If the video is not training, then the composure of the flight director can only be envied.