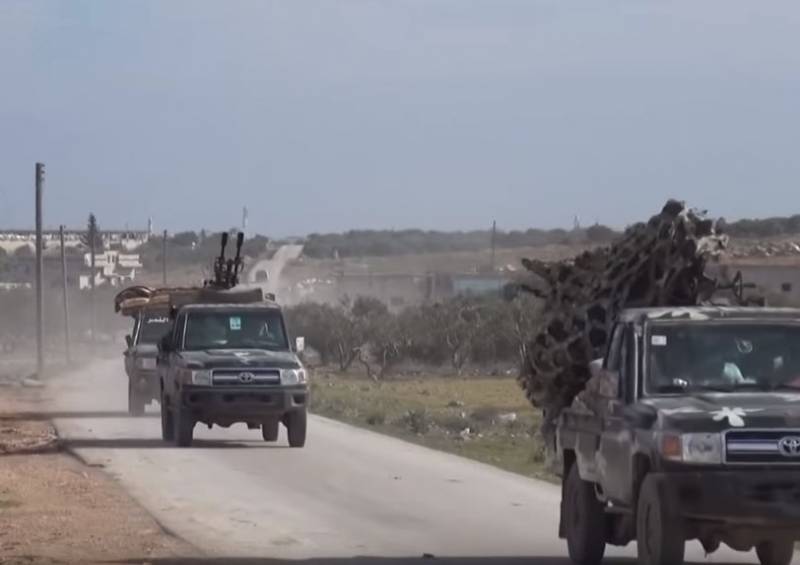 A video appeared on the network of an anti-tank guided missile strike on a pickup truck, from which fighters of the Syrian Arab Army (SAA) fired at militant positions.
At first, the cameraman filmed his comrades, not suspecting how the survey would end. Suddenly a rocket hits the car. The shooting ends, but the sound continues to be recorded.
The image after the explosion of a rocket in the frame disappeared. Judging by the cries of the fighters after the arrival of the ATGMs, at least some of them survived.
An exclamation is heard that there are losses.
The shooting was carried out in the southern part of Aleppo province.
Recently, there are more and more such videos. Apparently, this is due to the intensification of hostilities in Idlib and Aleppo, which has been happening recently. At the same time, it seems that the militants do not lack ammunition, which is supposedly supplied to radicals from Turkey, Saudi Arabia and other countries.
Now in the province of Aleppo, in which the events took place on video, the militants of the Tahrir al-Sham group (formerly Jebhat al-Nusra - banned in the Russian Federation) are attacking positions of government troops. The radicals claim that the Syrian government army is suffering heavy losses in technology and manpower. In fact, Turkish troops came to the aid of the terrorists. The headquarters of the Turkish army announced the elimination of 76 troops "Assad regime forces."
The forces of the SAA and the allies retaliate against the Islamists.