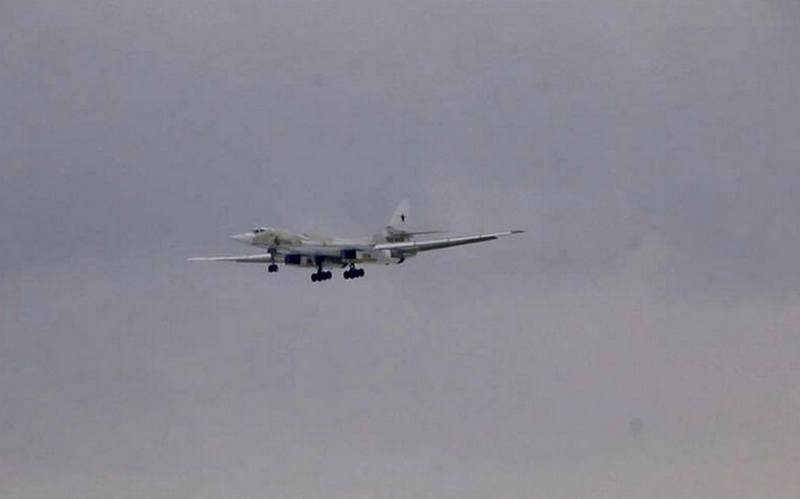 The upgraded Tu-160M ​​during the first flight
Flight tests of the first prototype of the deeply modernized strategic missile carrier Tu-160M ​​began in Kazan. The aircraft made its first flight on February 2, 2020 from the airfield of the Kazan Aviation Plant. This was reported by the press service of the UAC (United Aircraft Corporation).
According to the report, the first flight of the modernized aircraft was 34 minutes, it took place at an altitude of 1500 meters. During the flight, updated systems and equipment were checked, the flight went as normal, all updates worked without comment. The strategist piloted the crew under the guidance of test pilot Zhukovsky flight test and development base Henri Naskidyants.
As explained in the UAC, on this prototype Tu-160M ​​installed new flight and navigation equipment, airborne communications system, control system, radar station, electronic countermeasures complex. At the same time, new NK-32-02 engines (Series 2) have not yet been installed on the aircraft, which are being restored to serial production in Samara (JSC UEC-Kuznetsov). Replacement of the engines will take place later.
In total, 160 Tu-15 combat aircraft rocket carriers of the Russian Federation Air Force should be upgraded to Tu-160M ​​level and ten new strategists of Tu-2027M ​​were built before 160 with the start of deliveries in 2023.
Earlier it was reported that the updated Tu-160M ​​will receive new missile weapons.