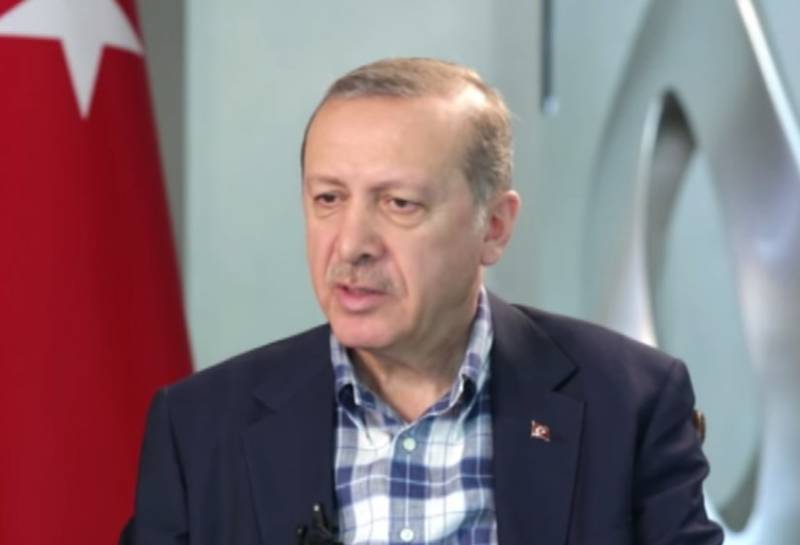 The Kremlin does not share the opinion of Turkish President Recep Tayyip Erdogan about the so-called "annexation" of Crimea and the situation of Crimean Tatars on the peninsula. Such a statement was made by a spokesman for the Russian president in response to the statements of the Turkish leader.
When Erdogan spoke about his plans to visit the Ukrainian capital, he said that he would first raise the Crimean issue. He believes that the situation of the Crimean Tatars worsened after the peninsula became part of the Russian Federation. In addition, presumably during the visit, the issue of providing Ukraine with $ 50 million in military assistance will be decided.
Peskov said that the Turkish president has no reason to worry about the fate of the Crimean Tatar people:
We have repeatedly talked about the baselessness of any fears in the Crimean Tatars.
A spokesman for the Russian president reminded Erdogan that the invitation to the Crimea he received from Vladimir Putin was still valid. If desired, he can freely come to the peninsula and personally familiarize himself with the situation to make sure that the Crimean Tatars have the same rights as representatives of other nationalities living in this region.
If Erdogan is worried about the situation of the Crimean Tatars in Russia, then it is worth asking a question as to when he is concerned about the situation, for example, of the Kurds in Turkey ...