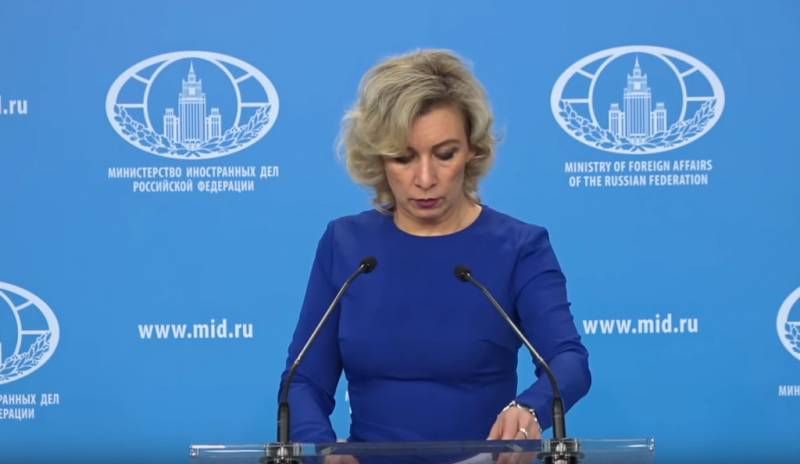 "Apparently, the crisis of development - there is nothing to attract the electorate." This statement was made by Maria Zakharova, commenting on the next claims of the Estonian authorities to Russia. The essence of the claims is reduced by the Estonian side to the mention of the Tartu Treaty. The head of the Estonian Foreign Ministry, Urmas Reinsalu, stated that the Tartu Treaty, which was signed exactly 100 years ago, "remains valid today."
Reinsalu:
At the same time, Russia is engaged in falsifications on the issue of the state border.
The same idea was voiced the day before by Estonian President Kersti Kaljulaid. In addition, Kaljulaid said that Estonia joined the USSR "not voluntarily".
President of Estonia:
The Soviet period was the occupation of Estonia.
The Estonian side, referring to the Tartu Treaty of 1920, actually makes territorial claims against modern Russia.
Maria Zakharova on this occasion wrote that the Estonian authorities have problems not with the past, but with the future. According to the official representative of the Estonian Foreign Ministry, the phrases "Tartu Peace Acts" and "we must demand reparations" testify to this.
Meanwhile, in Estonia itself, ordinary citizens are skeptical about the constant mention of the Tartu Treaty in the modern context. Indeed, in this case, too, Russia reserves the right to recall even earlier
historical
events - when there was no sovereign state in the territory that Estonia occupies today. Although a sovereign state is not there to this day ...