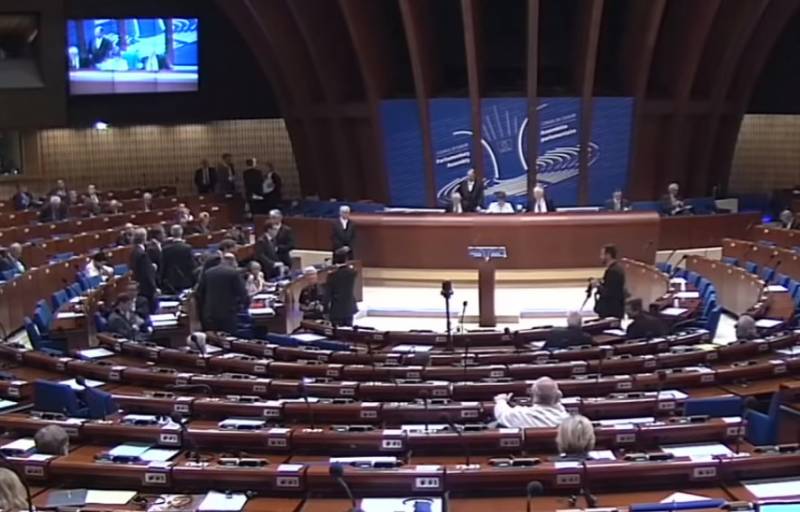 At the winter session of the Parliamentary Assembly of the Council of Europe, attempts by ill-wishers to challenge the rights of Russian delegates failed miserably.
The main purpose of the presence of the Ukrainian delegation at the PACE session was to prevent the Russians from going there. If not all, then at least those who are somehow connected with the Crimea. The Deputy Prime Minister of Ukraine for European and Euro-Atlantic Integration Dmitry Kuleba said that there is a chance to challenge their return to the assembly.
Ukrainians were also supported by the representative of Lithuania Emanuelis Zingeris, who said that Russians could not participate in the work of PACE, since Moscow does not recognize the decision of the ECHR. And Maria Golubeva, representing Latvia, declared the illegitimacy of the State Duma deputies, as Crimean residents participated in their elections.
The PACE Regulatory Committee, led by Dutch deputy Tini Cox, rejected all these attacks and spoke positively to the Russian delegation. For this, he was immediately identified as "Kremlin agent". Deputy Foreign Minister of Ukraine Sergey Kislitsa was outraged by the actions of Cox and criticized him:
To instruct Cox, the godfather of Russia's unconditional return to PACE, to prepare a report on contesting her authority is not even ridiculous. This is the next highest level of blasphemy, if not perversion: Moscow pays money, it is impossible to punish.
But the most "terrible" thing is that PACE not only did not deprive Russia of its powers, but also confirmed a few days ago the Russian Peter Tolstoy for the post of vice speaker. Moreover, when the Ukrainian delegation demanded that this nomination be put to a vote, most of the deputies of the assembly supported Tolstoy.
It turns out that after the full and unconditional return of Russia to PACE, the Ukrainian delegation can only come to terms with the inevitable.