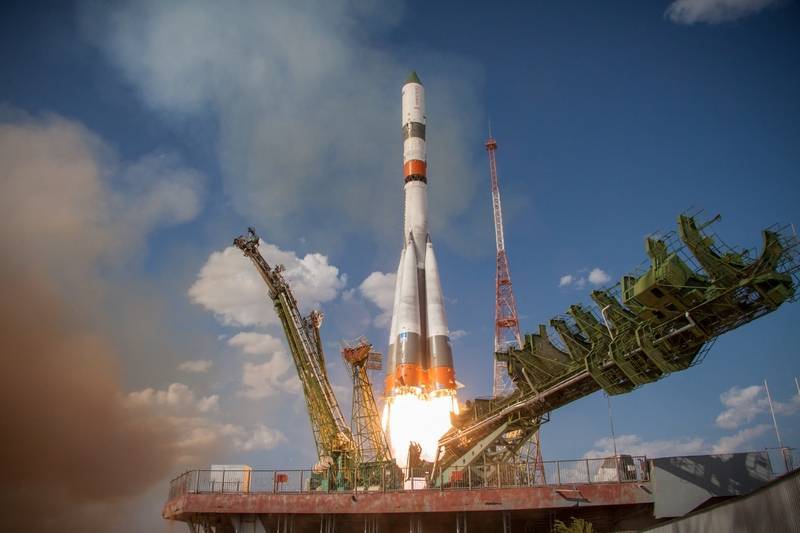 The American National Aeronautics and Space Administration (NASA) will receive two seats on Russian Soyuz-MS spacecraft for flights on the ISS in the fall of 2020 and in the spring of 2021. This was announced by the head of the Cosmonaut Training Center (CPC) Pavel Vlasov.
While there are no final decisions, everything is in the negotiation phase. They ordered two more places for the October start of this year and the spring start of next year
- he said.
According to Vlasov, a contract for additional seats for American astronauts is still under negotiation. In turn, NASA does not yet have a calendar plan to begin preparing Russians for flights on American ships because of their unavailability (ships).
Information that the United States requested additional seats from Russia appeared at the end of October last year. Then the state corporation reported that the head of NASA Brydenstein sent a letter to Roscosmos asking for additional seats on the Russian Soyuz in 2020-2021 due to delays in the program of building American ships to deliver astronauts to the ISS.
In December, the head of Roskosmos Rogozin said that Russia would most likely go to the US meeting and give the Americans two places in the Soyuz, although this violates some plans of the Russian side.
Recall that in the framework of the program for the resumption of manned flights in the United States, new manned spacecraft have been developed: Crew Dragon by SpaceX and Starliner by Boeing. After conducting unmanned and manned flights to the ISS, they are expected to be certified by NASA and further used to deliver astronauts into orbit. While it is not known which ship it will be - Crew Dragon or Starliner, clarity will come only on the results of test flights.
Earlier in the United States, it was announced that the first manned flight of American astronauts on their own ship is planned for the 2020 year.