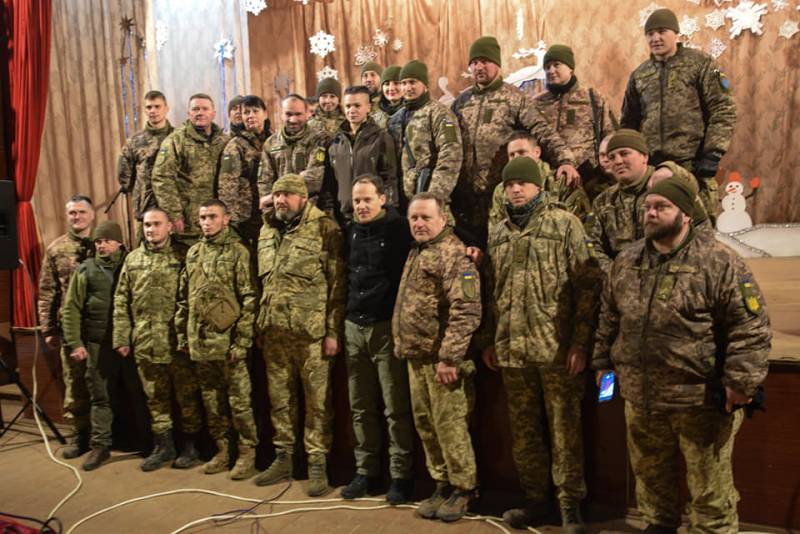 56-I APU Brigade
In Ukraine, they continue to build versions of those plans that "pursues Russia." Another hypothesis in this regard was put forward by the head of the Center for International Studies of the Diplomatic Academy of the country Andrei Veselovsky. He presented his version in an interview with Today.
According to Veselovsky, for a long time, Russia "has enforced the principles of creating a new Transnistria in the Donbas."
From the statement of the Ukrainian diplomat:
And she did it, because we did not pay due attention to this.
Veselovsky declares that the ultimate goal of Russia is the federalization of Ukraine.
Veselovsky further states that "every wounded or dead warrior is an injury for the whole of Ukraine."
In this case, the Ukrainian state, with the stubbornness of an ardent masochist, continues to send its soldiers to the Donbass to wage a war against their own compatriots.
The Ukrainian diplomat said in an interview that Ukraine should "tackle" the Donbass and study the issue of Transnistria in order to "knock these parallels out of the heads of Kremlin dreamers". It is noted that Ukraine should remain unitary.
And when is Ukraine going to "tackle" the Donbass so that peace finally reigns there? Mr. Veselovsky was not asked such a question ...