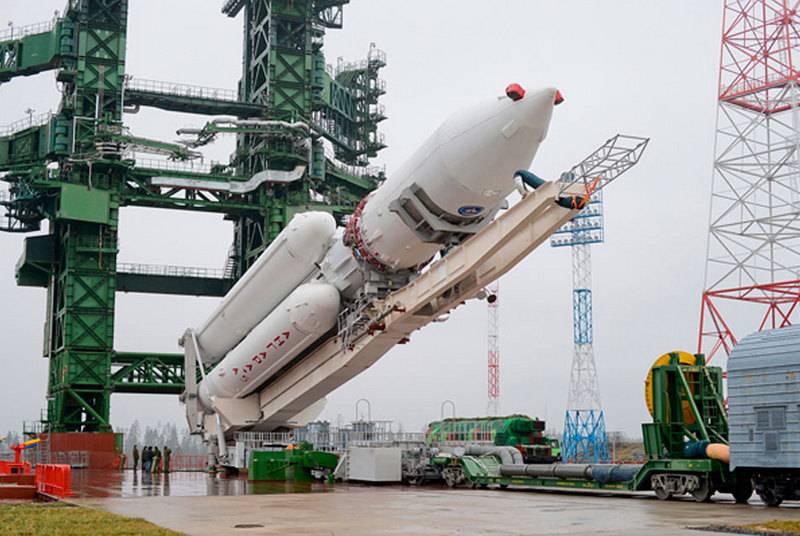 The Rocket and Space Corporation Energia proposes to test the emergency rescue system of the new Russian manned spacecraft Eagle by destroying the Angara-A5 heavy-class launch vehicle in flight. This is stated in documents submitted to Roscosmos.
According to the documents of RSC Energia, tests of the Orel ship and the emergency rescue unit are planned in March 2023 during the take-off of the Angara and the passage of maximum air pressure. Thus, to conduct this test, an additional launch vehicle will be required in addition to the three that are supposed to be used for the first launch of the spacecraft in 2023, as well as for unmanned and manned flights to the ISS in 2024 and 2025.
The rescue system should work at different stages: from the moment the astronauts land on the ship until the ship is separated from the carrier. To do this, you do not need to blow up a rocket, but you need to test the system in flight. You can try to use the Angara-1.2 light rocket for testing, which is much cheaper than the heavy Angara
- leads RIA
News
words of corresponding member of the Tsiolkovsky Russian Academy of Cosmonautics Andrei Ionin.
According to him, neither in Soviet time, nor in modern Russia, tests of the astronaut's rescue system in flight were never carried out - only at ground-based stands.
Just recently, the American company SpaceX tested the rescue system in a similar way by launching the Falcon 9 rocket with the Crew Dragon on board. 1 minute 24 seconds after the start, at an altitude of about 20 kilometers, having received a signal from the Earth about the "emergency", the Crew Dragon ship separated from the rocket using the emergency evacuation system, starting the engines. The rocket itself, according to the scenario, "collapsed" in space (it was destroyed on command from Earth). Using four parachutes, Crew Dragon successfully splashed in the Atlantic Ocean.