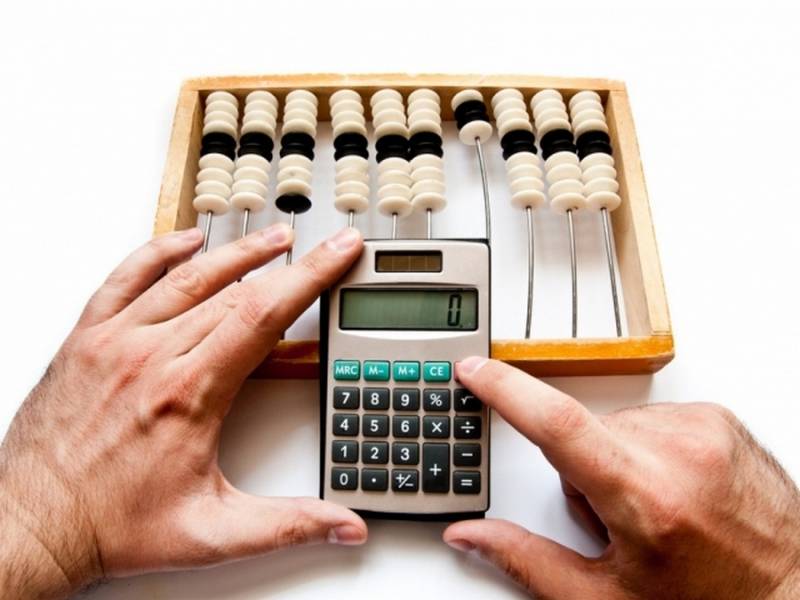 Our guarantor of the constitution, in spite of the fact that he decided to slightly amend this constitution, still managed to please us again. His current message to the Federal Assembly was truly humane: it was just right to burst into tears of happiness.
But where are the pensioners?
I, a senior pensioner, a writing journalist with 40 years of experience, was surprised by myself, but I rested and listened to the head of state to the end. For the first time, a large half of the message, the first one, was devoted to a common people: demography in general, children, the family, and everything connected with it.
It is clear that the arena applauded and, frankly, it was for what. The proposed measures to support the family and the birth rate really deserve applause (without irony). But this is what confused me in the first place ... For the first time (I can be wrong, but it seems, really for the first time) the president, in speaking about the social policy of the state, never mentioned pensioners.
Of course, the family is the main thing, children are the main thing, their upbringing and education is the main thing, as our president spoke about. But where are our old people who bake pies for their grandchildren, read fairy tales, talk about the Great Patriotic War? Moreover, for many, not yet old people, after the pension reform, as they say, it's burnt out.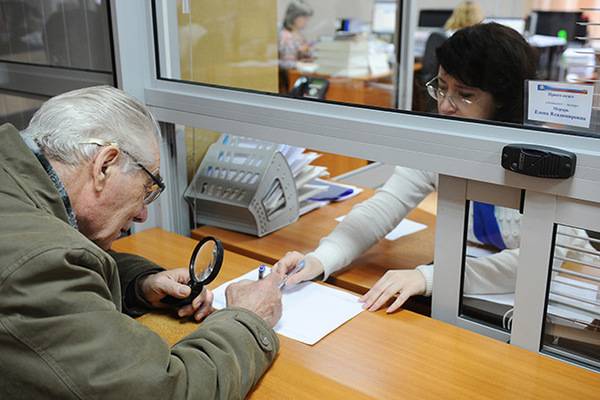 And they, the elderly, and especially almost the elderly, meanwhile, are becoming more and more in our society. Rosstat says that today retirees make up 25,9 percent of the population. But this is when calculating in the old way, not taking into account the increase in the retirement age.
Therefore (excuse me) a mistake was made: now there will be fewer pensioners: the retirement age is increasing thanks to our government and the president, who gave the go-ahead for the next pension reform. The first estimates give savings for 800 thousand people. Further, I repeat, there will be more.
The head of state, as we recall, and for this we can't help but give him credit as he could for a long time rested on raising the retirement age. Indeed, the next elections were coming! Then somehow he quickly and quietly stopped pushing. Again, it is clear: they chose with a bang, in fact giving a carte blanche to any unpopular measures.
By the way, I personally am not so against raising the retirement age, but with one essential condition: not to expel people who have reached retirement age if they themselves do not want to. However, we'll talk about raising the retirement age separately - there are some very interesting tricks there.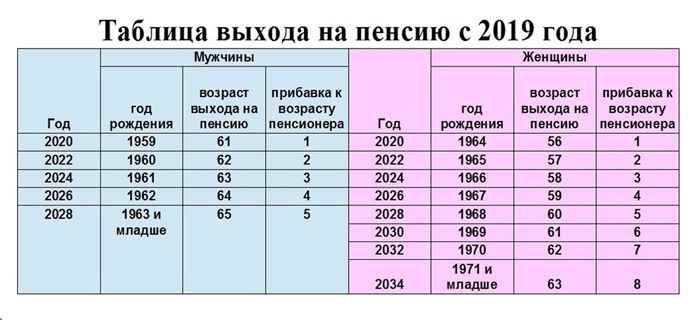 Senior citizens, will we live with dignity?
So, the president did not mention the pensioners, but suggested something abruptly: "... to fix the principles of decent pension provision in the Basic Law". As a journalist and a person, I was always interested in the question: what is a decent salary and what is a decent pension, which the International Labor Organization constantly talks about?
So, there are their own international troubles. For example, in South and Central Africa, the cost of living (not worthy, but the cost of living, according to the ILO) is 2 (two!) Dollars per day. Apparently, each person has his own worthy parameters. Five cents is enough for someone to feel happy, and for someone give a million.
In our native country, the average pension now is, according to the same Rosstat, 14500 rubles. But this is very average. My friend from Tuapse, a librarian with higher education, has a pension of 8 thousand. And, for example, Olga Golodets, who was lucky enough to work for several years at Norilsk Nickel, had 200 thousand a month.
Moreover, mind you, this was in 2010, when she (not her friend, but Olga Golodets) was called to the government, that is, for more than nine years, she also received a percentage. And I understand that the deputy prime minister does not have a miserable state pension, but a corporate one. Yes, from such a reputable company.
Of course, it's not good to count money in someone else's pocket. But the arithmetic mean of our bashfulness does not change in any way. And something tells me that 200 thousand ministers or deputy prime ministers are closer to decent retirement benefits than 8 thousand librarians.
Moreover, how worthy a pension can be considered to be very dependent on our place of residence. The whole country, not hiding, envies Moscow pensioners with their "Sobyaninsky", or rather, Luzhkov's premium of 6500 rubles for the unemployed. But after all, 20 Moscow pensions, taking into account capital prices and housing and communal services tariffs, are not a level of decent life, but a level of survival.
Although it is impossible not to admit that you will not find better in any other region, even taking into account some northern payments. Try to at least calculate your capabilities to provide the most necessary, relying on the official cost of living somewhere in Khakassia. It is unlikely that the ends will meet.
Not so long ago, again in Rosstat, it was estimated that the poorest pensioners live with us in Kabardino-Balkaria - there the basic pension for a few kopecks is more than the official living wage. But some decent, although hardly worthy, pensions were found in the Tyumen and Belgorod regions, where there are many enterprises with decent salaries.
The fundamental question
So, if we want to introduce the principles of decent retirement benefits into the constitution, we must understand what "decent" means. Let's try to understand this matter with social policy experts. I can't help but sneak: not with the actors, musicians and dancers who were invited to discuss and amend the constitution. Alas, our experts are sovereign people and, of course, are not ready to voice their names in not very convenient circumstances. But this does not reduce their level of competence.
So, according to them, the standard of living of pensioners over the past 15 years has increased significantly. In 2010, valorization took place, and pensions increased for everyone - they became higher than the subsistence level. From a monetary point of view, we can talk about a decent pension. That is, a pensioner can buy a package of food and services provided for by the state consumer basket on his pension.
But, firstly, we all know the scale of our consumer baskets, especially for senior citizens. Secondly, in a civilized world, an elderly person should have the possibility of self-realization, the ability to communicate with neighbors, friends, and relatives living in other regions.
Experts say: the vector of our pension policy should be aimed at ensuring that an elderly person can not only buy a consumer basket, but also live actively, be involved in a wide communication network.
What lies ahead?
Meanwhile, there are world standards of decent retirement. According to the norms of the International Labor Organization, the level of compensation for wages should be at least 40 percent. In the post-Soviet period, this has never happened before.
For the first time, the unforgettable Alexander Pochinok spoke about this in 2001 (at that time the Minister of Labor), when he introduced the new Labor Code. And he made it clear that during the development of the Code such a proposal was discussed, but did not take place. It is easy to guess who and why he was not "composed" of.
By the way, why is it necessary to introduce in the Constitution of the Russian Federation an indefinite wording on the principles of decent retirement benefits, and not to introduce quite definite, specific parameters into the Labor Code — to fix the same 40 percent? I agree: a stupid question, because the answer is too obvious.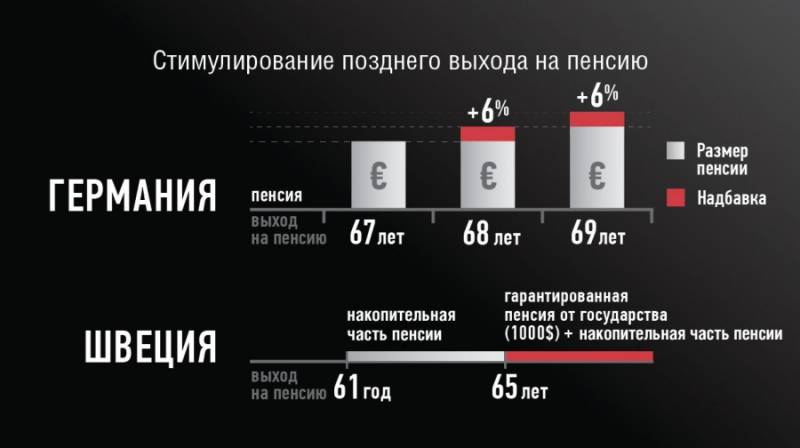 In our newest
stories
there were periods when we were approaching 35 percent of the reimbursement of earnings, experts recall. I recall this time. But 35 was for those who received the most modest salary (nannies, breakdowns, etc.) so that people would not die out. And those who had a good education, experience, positions, retired at best with a quarter of earnings, and more often - less. But now we do not reach it.
Closer to completion, it's a bit personal: when I took out a pension a few years ago, I was credited with 8 percent of the earnings of recent years! Thanks to the fact that I continued to work, some more tears came to me.
It is clear that the size of the pension is a derivative of wages. And it is clear that the salary and, accordingly, the pension cannot be the same for the minister or director of a large enterprise with their worries, stress and, for example, a postman or the same librarian. But if each of them honestly performed his labor duty, he should have the right to live actively in old age, and not make ends meet.
Let me remind you that in the interval from 2015 to 2018, the real incomes of the population did not grow. Despite the fact that they were never tall in principle. Alas, there are no distinct prerequisites for a substantial increase in salaries and, in general, population incomes. And this means that in the foreseeable future a theoretically worthy pension is unlikely to threaten us.
So will the constitutional amendment be of practical use? Experts say evasively: time will tell. Indeed, who knows these "48 conductors"? What if they find the right wording?
PS Each has its own position in evaluating facts and events. The author of the article has one. The editors do not mind, and even welcomes other points of view.