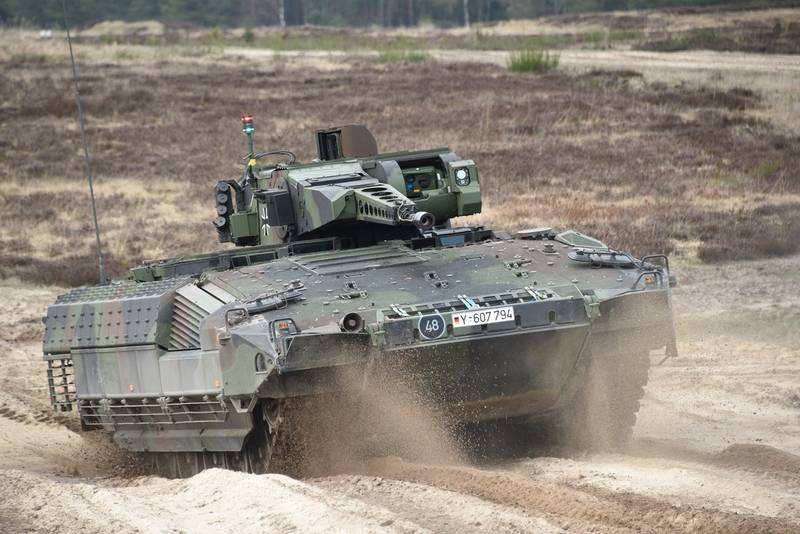 The German Bundeswehr is forced to use ordinary cars in the exercises instead of infantry fighting vehicles due to the malfunction of most armored vehicles. About this writes the German edition of Bild with reference to the secret data of the Bundeswehr.
According to the publication, only 19,1% of the Puma infantry fighting vehicles are on alert. The cause of the malfunction of this infantry fighting vehicle, which has already received the nickname "problem child" in the German army, is a banal lack of spare parts and difficulty in maintenance.
The problem of lack of BMP is reflected in the educational process of the Bundeswehr. Due to the lack of serviceable armored vehicles, German officers are forced to look for alternatives, often using ordinary cars instead of infantry fighting vehicles. A recommendation by the German military has already appeared, proposing to consider "innovative training options."
Other vehicles are used to train boarding and alighting
- declared in the Ministry of Defense of Germany.
According to Bild, in fact, this means that motorized infantry units that do not have enough Puma BMPs for training should use ordinary cars instead.
In 2023, the command of the NATO Rapid Reaction Forces was transferred to Germany: the Bundeswehr promised to add a motorized infantry brigade with 40 Puma infantry fighting vehicles to them. The new armored vehicles should enter the troops before the end of 2021, however, it is noted that in the case of the deplorable state of the latest Puma infantry fighting vehicles, German soldiers will have to transfer back to the Marder infantry fighting vehicles, which have been in service with the Bundeswehr since 1971.