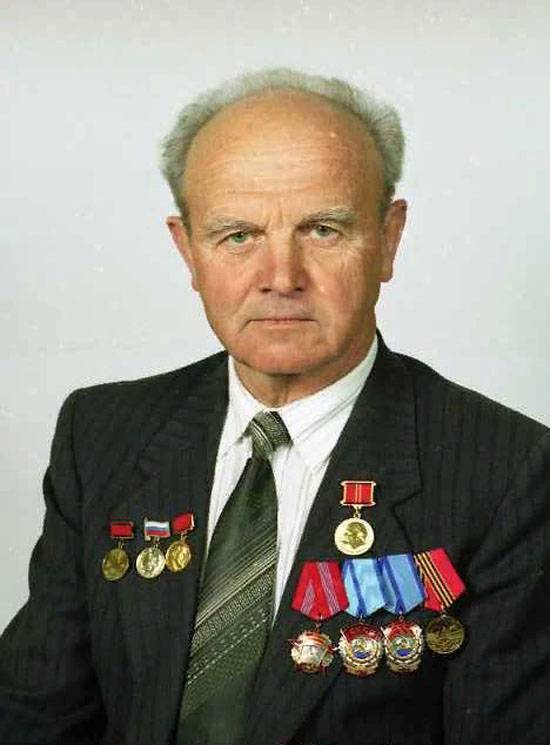 Shipunov Engineering Design Bureau on the official website reported the sad news. An outstanding engineer, organizer, designer of military equipment Vasily Ivanovich Bakalov died. From 1978 to 1997, he was in the position of chief and chief designer of the Central Design Bureau of COO. Today, Vasily Bakalov, a native of the Voronezh region, will be buried in the honorable alley of the Smolensk cemetery.
Vasily Bakalov graduated from the special school of the fourth military recovery detachment, in his youth he worked as a machinist, carpenter, and bricklayer. Then he entered the Electrotechnical College of Alma-Ata, after which in 1952 he became a student at the Leningrad Electrotechnical Institute of Communications. The institute graduated in 1957 with honors. With a diploma of higher education comes to Tula, where he begins a new career - in the 14th Central Clinical Hospital. This labor path of Vasily Ivanovich was devoted to the creation of new weapons.
So, Vasily Bakalov is the chief designer
tank
defense "Drozd", one of the developers of guided artillery ammunition "Krasnopol". He was involved in the creation of the Tunguska, anti-tank guided munitions. In total, he created about one and a half hundred projects in the field of weapons and military equipment.
Vasily Bakalov - Lenin Prize laureate, had numerous state awards, including two orders of the Red Banner of Labor, the Order of the October Revolution.
"Military Review" expresses condolences to the relatives and friends of Vasily Bakalov.