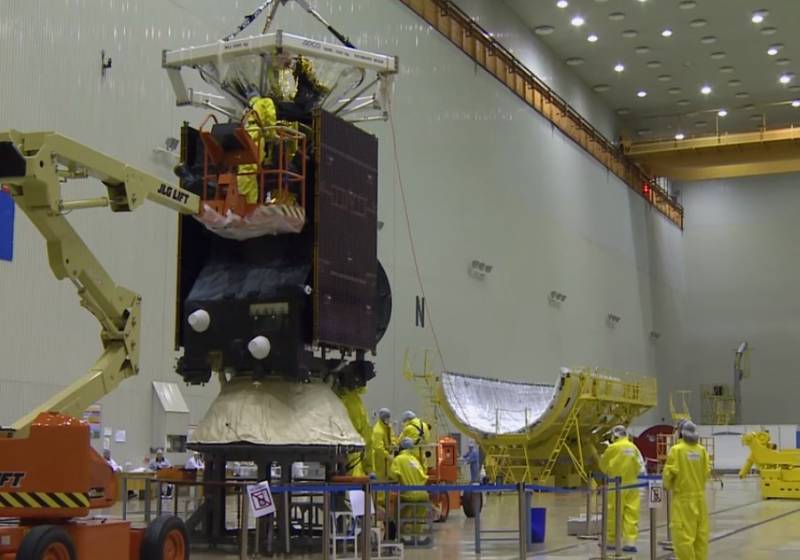 The system for tracking dangerous objects in near-Earth space will now be called the Milky Way. This was announced by the first deputy head of the state corporation "Roskosmos" Yuri Urlichich during the conference "Royal Readings", held in Moscow.
He presented to the audience a presentation telling about the improvement of the warning system about dangerous situations in near-Earth space. Now she is tracking space debris. In the future, the system will be replenished with four new satellites, two of which will monitor near-Earth space, and two others - deep space.
Later, two more spacecraft will be added to them to change the trajectory of objects that may be dangerous to the Earth.
Subsequently, the system will be able to monitor potentially dangerous comets and asteroids.
In addition, Urlichich spoke about the work on the creation of a space tug with a nuclear engine, the commissioning of which is planned for 2030. The Keldysh Center makes a suitable nuclear power plant for him. They were going to complete the work in 2015, and the first tugboat flight to be carried out in 2018, but the timing, like many other projects, had to be shifted several times.
This is a unique spacecraft that will be able to change the trajectory of near-Earth space objects using not traditional (at the moment) fuel for this, but the energy of a kind of "nuclear battery". Such an apparatus causes both interest and fears in the West.