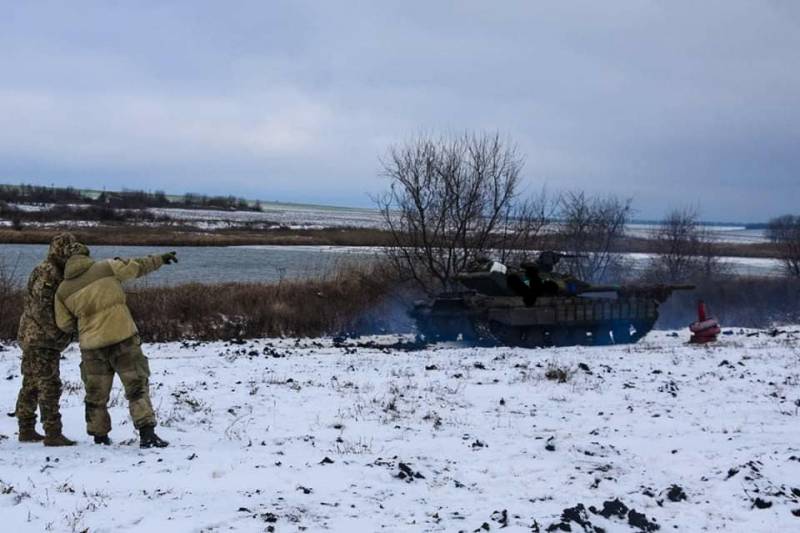 Ukrainian human rights activists explain why the country's supreme authorities are not making active efforts to end the conflict in the Donbass. Initially, Vladimir Zelensky, being a candidate for the presidency, said that if elected, the first thing to put an end to the armed conflict. Months pass, but there are no significant shifts from the Ukrainian side.
Human rights activists cite an important detail that reveals the economic benefits for the Ukrainian authorities from the ongoing conflict in the Donbass. It is noted that to this day there is a norm for the so-called military collection, introduced even under the previous authorities of Ukraine. Ukrainians continue, whether they wish it or not, to deduct a certain percentage of their income to finance Ukrainian security forces.
According to the report of the State Tax Service of Ukraine, in 2019, almost 220 million UAH (0,6 billion rubles) was collected from the Luhansk region alone (the part controlled by Kiev). At the same time, the State Tax Service of Ukraine says that the military duty in the region continues to grow. In 2018, the amount was approximately 13% less. This happens, inter alia, because Ukrainian tax officials often collect even from social payments, including payments for those who come to receive benefits to the territory controlled by Kiev from the LPR.
The so-called military duty was introduced in August 2014. The document was then signed by Petro Poroshenko. The military duty rate is 1,5% of the income of a citizen of Ukraine, as well as any other person who is a taxpayer (economic resident) of Ukraine.
If the conflict in the Donbass ceases, then Kiev will lose the opportunity to receive funds from the people in fact from direct requisitions. And in absolute terms, these are tens of billions of hryvnias annually. Kiev is not profitable, it will not be superfluous to earn money in the war.