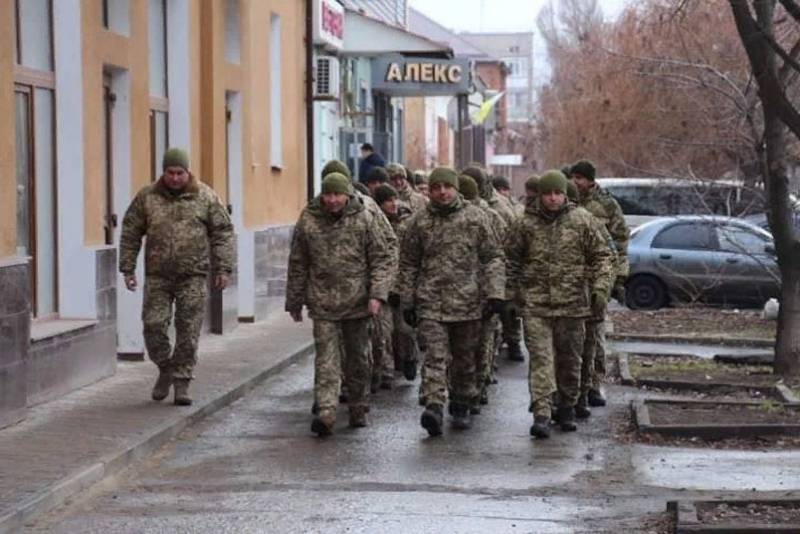 The next "heroic" interview of the Ukrainian Armed Forces representative was published in the Ukrainian media. This time we are talking about the chief of staff of the 28th Ombre, the former commander of one of the battalions of the 72nd brigade of the Armed Forces, Lieutenant Colonel Alexander Vdovichenko.
This person (with the call sign "Slavs") in an interview with UNIAN stated that "he had fully complied with the order" Do not die "during the battles for Avdeevka in 2016.
According to Vdovichenko, when he and his team arrived in the Avdeevka area, the first thought was: "I guess I'll die here."
APU officer:
It was really scary (...) When we went to the positions, a machine-gun line went to our side. They fell, we lie with the chief of intelligence, and after a few minutes I say to him: "But, actually, it's not scary anymore." He: "Fine. Let's get involved. "
In an interview, the Ukrainian army lieutenant colonel told how he "repelled the attacks of the elite units of the DPR" and ultimately, along with his subordinates, forced the Givi units to retreat (Mikhail Tolstykh, commander of the Somali DPR army battalion, died in 2017).
From the interview:
Thank God, we had no losses, and they have 7-8 "two hundredths". But Givi only brought these losses. He adjusted the reserve, began to prepare for a new assault. And only after our arta collapsed on his PCB and injured him, he gave the command to withdraw.
In the interview, the recognition made by the Ukrainian ex-combatant is noteworthy. According to him, in the Avdeevka area, the 72nd APU brigade used MON-50 anti-personnel mines.
Vdovichenko:
We put more MON-50.
These words are extremely important, since earlier in the Armed Forces of Ukraine they actually refused to recognize the use of anti-personnel mines in the defense system of their positions.
Quote from an interview with Ukrainian media of ex-combatant Vdovichenko:
All of their DPR and the Russian Federation was against us (...) We were so brutal that for a machine-gun fire in our direction, we could let out forty minutes.
It should be recalled that subsequently the 72nd APU brigade was caught looting and taking out anti-tank hedgehogs and wires from power lines from the contact line.