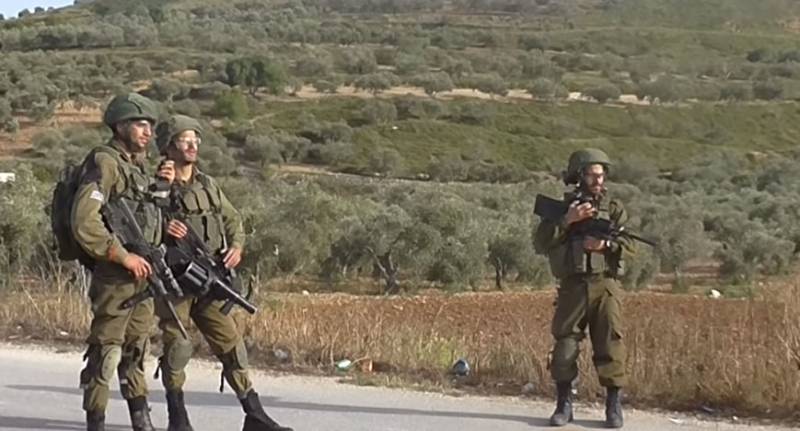 In the photo - soldiers of the Israeli army
Details of the so-called "deal of the century" appeared in the Israeli press. This is an American proposal to resolve the Palestinian-Israeli crisis.
The publication "Ediot Ahronot" writes that the preliminary period before the introduction of the "deal of the century" will be about 4 years. During this time, representatives of the Palestinian leadership "must agree", and Israel "will be able to continue building housing in existing Jewish settlements, but without beginning the implementation of new settlement projects."
Based on the "deal of the century", up to 40 percent of the territory of the regions of Judea and Samaria will go to Israel, 40% - to Palestine. However, there is no exact data on what will happen to the rest of the territories of these regions. The author in the Israeli media notes that ultimately, "they can move to a future Palestinian state."
After the transition period, the Palestinian authorities will be able to declare the creation of the state. At the same time, the Palestinian state will be deprived of the right to have its own army, the right to control its airspace - that is, with a complete ban on its own air defense. Border points, based on the transaction, the Arabs also will not be able to control. The United States believes that Palestine will have to transfer this right to Israel.
This already has its own oddity: what does it mean to transfer border points under complete control to a neighboring state (and even with which at the moment there is actually a long-standing war)?
Additionally, the "deal of the century" prescribes a ban for Palestine to enter into military alliances with anyone.
It is also noted that a tunnel will be dug between Gaza and another part of the future Palestinian state.
A few more points:
The complete disarmament of Hamas and other armed groups in Gaza; dismantling of 60 outposts, which are currently home to about 3000 Israeli settlers; Jerusalem will be the capital of Israel, but the management of holy places in this city should be joint.
Palestine, if approved, will receive $ 50 billion in direct investment.
Ediot Aharonot writes that only if Israel accepts the deal will Trump "allow Israel to annex the Jordan Valley."
Recall that one of the main ideologists of the "deal of the century" is the son-in-law of the American president Jared Kushner.