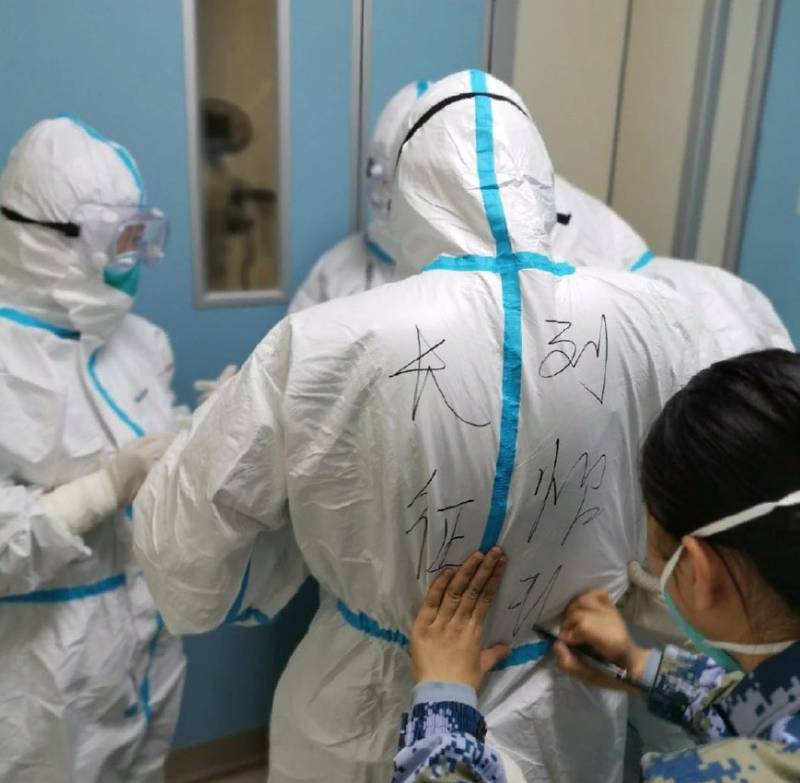 Unprecedented epidemiological safety measures are being taken in the Chinese army in connection with the outbreak of the coronavirus in the PRC. The danger is also associated with the fact that the Chinese army is among the world leaders in the number of military maneuvers conducted in different parts of the country. Wuhan, where the outbreak of coronavirus was detected, is no exception in this regard.
The military healthcare system of the Celestial Empire gave an order to temporarily reduce the number of maneuvers of PLA troops and limit their territory. This is done so that the probability of infection of military personnel with a dangerous virus is minimal.
At the same time, it was reported that a PLA medical team was sent to Wuhan. The team includes specialists from the Naval Medical University, who in Wuhan received special suits for working in clinics with infected people.
Photos appeared on the network that captured how special text was put on the backs of military doctors with black marker. The team explained why this is done.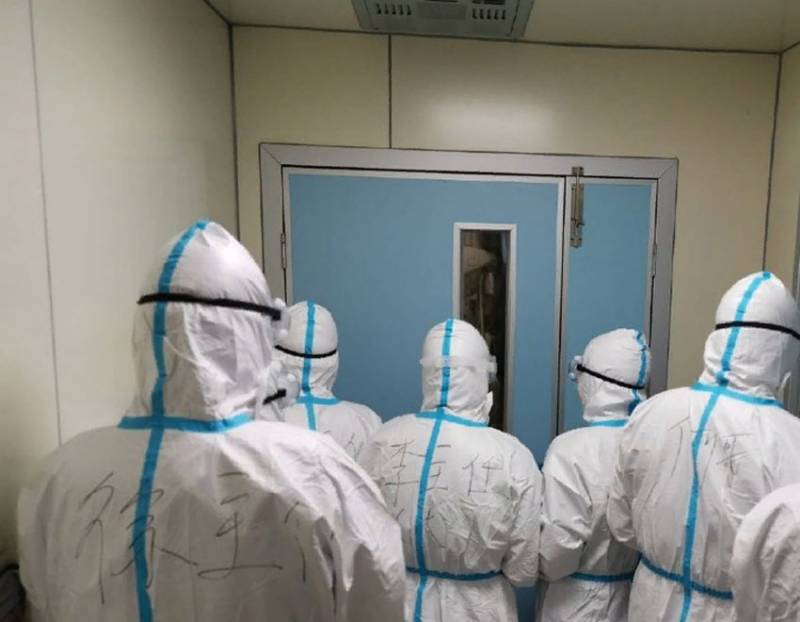 It is reported that special data is applied to personal data of military personnel, as well as the time of his work with people infected with the coronavirus. For the command of the groups, the position of a soldier and the direction of work in the clinic are also marked.
This information allows military personnel to identify each other during work, and other specialists to control the time of their contact with patients.
Meanwhile, in China itself, the number of people infected during the week increased 12 times compared to the week before. However, it must be noted that the number of cured has grown by about the same number of times.
Those who make money on the coronavirus are also located in China. In the same city of Wuhan, the price of conventional medical masks for a week soared from 3 yuan to 40 (about 360 rubles).