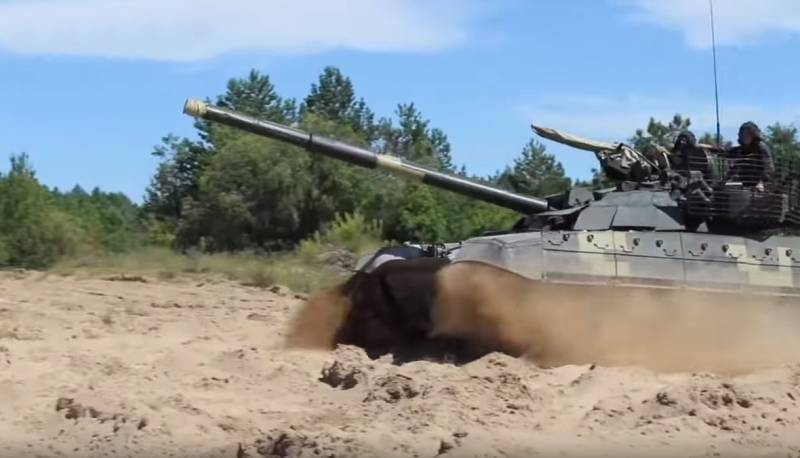 T-72AMT
During the war in the Donbass, Kiev-controlled forces lost an impressive arsenal of armored vehicles. Reducing, apparently, the acute need for it, the Ukrainian military is embarking on a gradual modernization of military vehicles. If the equipment previously lifted from the warehouses of the Soviet era passed mainly only restoration, now it receives certain improvements.
T-72 in new condition
January 24, "Kiev Armored Plant" sent to the disposal of the APU 15 MBT T-72. By March, it is planned to transfer another 16 advanced machines. As a result, it will be possible to equip
tank
battalion [31 units; apparently a new formation]. According to the Defense Ministry, the equipment has "improved performance characteristics."
According to him, during the restoration and modernization, overhauls were made, the optics and the stabilization system of the gun were finalized, and the overall running characteristics were improved. According to the local Ukrainian Defense express, having examined the photo material of the military department, the shipped APU tanks were partially modernized according to the T-72AMT project, which was presented in 2017.
This modification involves equipping MBT with third-generation night vision devices, a 1K13 night sight, which allows the use of Combat ATGMs, a B-84-1 powerplant, a dynamic protection complex of the T-72UA model type, Aselsan radio station, and SN-3003 navigation system " Basalt ", with drive wheels with tracks and hinged shields of the T-80 type. At the same time, the designated publication notes that the transferred T-72 APUs have a number of differences from the basic AMT version.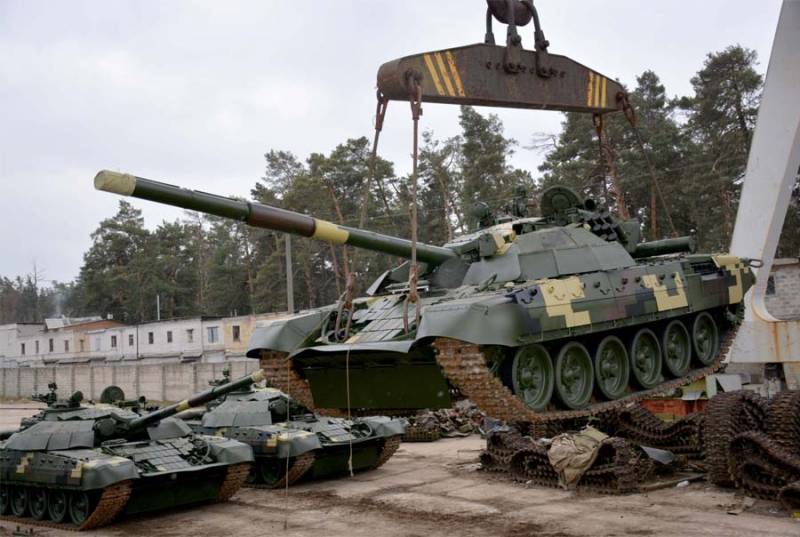 Shipment of T-72 APU, January 2020
Thermal imager for breakthrough armored personnel carriers
Apparently, the armed forces are also on the verge of modernizing the fleet of armored personnel carriers. "Nikolaev armored plant" placed a tender involving the supply until July 2020 of thermal management night vision systems for equipment. A total of 46 units are purchased. equipment.
As can be assumed, BTR-70 and / or BRDM-2 will be equipped with thermal imagers during the upgrade, since this company is profiled on these types of machines. According to Defense express, it is possible that in the end it will be possible to bring the equipment closer to the level of BTR-70DіSv and BRDM-2Dі / BRDM-2DіSv.
The conclusions of the Ukrainian publication, which saw a serious "upgrade" in the restored machines, look overly optimistic. However, it should be recognized that these examples indicate the beginning of a gradual rearmament of the Armed Forces of Ukraine to more recent models of equipment.