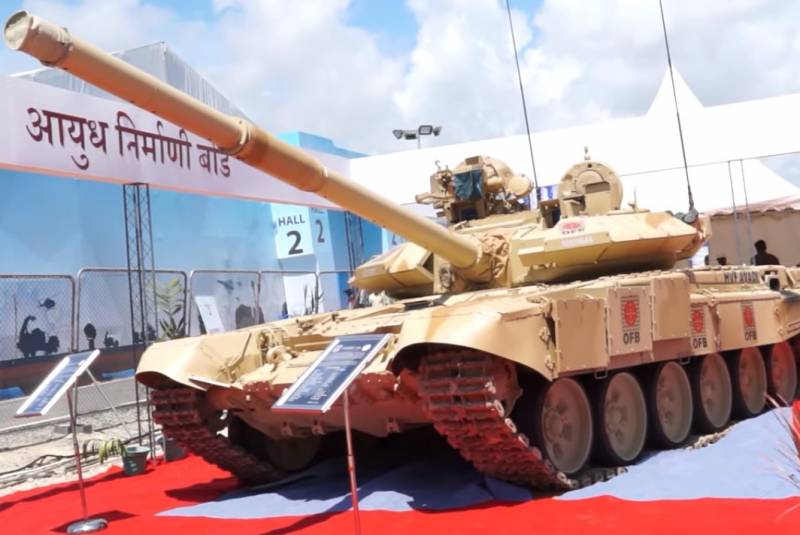 A local mine flail will be developed for the Indian armed forces. They plan to equip the main combat
Tanks
T-72 and T-90 Bhishma.
This was reported by the State Bureau of Press Information (PIB).
The development tests of the trawl units developed by the Indian Defense Research and Development Organization (DRDO) have been approved by the Defense Procurement Council. According to the PIB, this will provide the Indian armed forces with their own mine clearance facilities.
Neither the technical specifications of the new anti-mine system, which will be installed on the tanks, nor the timing of its creation have been released yet. But prototypes have already been demonstrated during the DefExpo India 2018 exhibition. The devices were installed on several tanks, including the domestic Arjun MK.II.
The Hobart Amusements anti-mine device used today on Indian tanks has long been outdated.
It was first used during the landing of the Allied forces in Normandy in 1944. Tanks equipped with new anti-mine devices then played a big role in overcoming German defense. They were named after British Major General Percy Hobart.