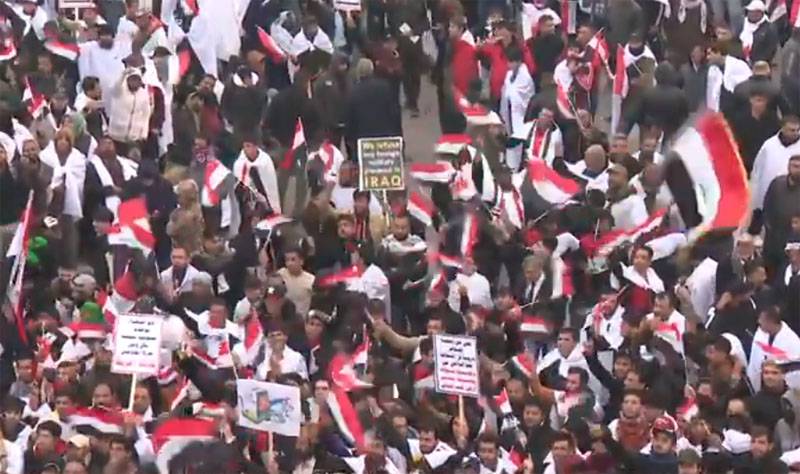 Hundreds of thousands of Iraqis took to the streets of Baghdad on Friday. They demanded the withdrawal of US troops from the country.
The initiator of this mass protest rally was the leader of the Sadr movement, Muktada al-Sadr. Among the participants in the event, which took place in the Jadiriyah area of ​​the Iraqi capital, there were also supporters of Shiite militia Al-Hashd al-Shaabi.
In the hands of the demonstrators were the flags of Iraq. They shouted anti-American slogans: "Get out of Iraq!" Representatives of the Sadr movement were wrapped in shrouds.
In connection with the rally, Baghdad's authorities strengthened security measures and limited the movement of vehicles in the Jadiriya area. They also blocked the most significant streets of the city and the so-called "green zone", where most foreign embassies are located.
Shiite leader Muktada al-Sadr called on demonstrators to use all peaceful methods to achieve the withdrawal of the US army from Iraq. He promised to stop the protests immediately after the United States military is withdrawn from the country.
The decision to withdraw foreign military contingents was previously made by the Iraqi parliament. The head of government, Adil Abdul-Mahdi, immediately informed the Ambassador of the United States, Matthew Tyuler, about him.